The Ultimate Guide to IB Tuition in Singapore - 33 Listings!
Since the International Baccalaureate (IB) program is inclined to provide holistic development to your child, not all tuition centres and not all tutors can do the job seamlessly.

While a tutor may be very good in providing academic education to your child for a particular subject, he/she may not be able to guide your child and instil the necessary virtues in him/her as desired by the IB approach. These programs tend to furnish your child with the values and knowledge to excel in his/her chosen fields.

We have deep-dived in the IB tuition industry to come out with best handpicked tutors and tuition centres for IB students.

Our list is curated into 2 main categories - online tutors and tuition agency/centres.

Note: Please check with the listings directly regards to their fees & their operating hours.

Online Tutoring
1. Classgap
2. Preply
3. CheggTutors
4. TeacherOn
5. TutorMe
6. Gumtree Classifieds
7. Locanto Free Classifieds
8. Adpost.com
9. KiasuParents forums
10. Varsity Tutors
11. The Princeton Review
12. Study Pug

Tuition Agency / Tuition Centres
13. Tutor City
14. MindLab
15. Elite IB Tutors
16. IB Super
17. Student's Inn
18. Quintessential
19. Afterskook Learning Centre
20. The Chemyst
21. Performers Education Centre
22. Learn Tuition Centre
23. Ideas Ink School
24. Toppers At Work
25. Roots and Shoots Education Hub
26. Physics Academy
27. Math Vision
28. Calvin Kong Physics Tuition
29. Mind Centre for Learning
30. Crucible
31. Ace in Maths
32. Ace Your Econs
33. Eureka Advantage Learning Hub
1. ClassGap


Website: https://www.classgap.com/en/physics-online-tutors

Tuition is conducted in Classgap's virtual classroom through your computer or tablet, using a cutting-edge technology that goes beyond a simple videoconference. You can choose tutors from their database of international teachers and graduates. They have functions that allows you to:
- draw on the digital whiteboard
- edit documents with our collaborative text editor
- share your screen
- play videos in real time

2. Preply



Website: https://preply.com/

You can post your requirements and let tutors apply for your job. You can also look through their database of international tutors for any subjects you need. Preply has been featured in top international tech magazines such as Business Insidier, TechCrunch and TechRepublic.
3. CheggTutors


Website: https://www.chegg.com/tutors/

Many subjects for all levels, be it college and high school, are available for tuition 24/7 online. Video lessons is $30 monthly. Plans start from $6.95 per lesson, or $14.95 monthly for Chat lessons. CheggTutors has been featured in top international publications such as the New York Times, Wall Street Journal, Yahoo and Today.

4. TeacherOn


Website: https://www.teacheron.com

TeacherOn.com is a free website used by thousands of students and teachers worldwide.You can find local tutors, online teachers, and teachers to help with tutoring, coaching, assignments, academic projects, and dissertations for over 3500 subjects.

5. TutorMe


Website: https://tutorme.com

Has on-demand tutoring. You can get help with a single question or a 3-hour lesson, no commitment needed. TutorMe has tutors from all over the world covering 300 subjects. The lesson space features a virtual whiteboard, text editor, audio/video chat, screensharing and so much more.

6. Gumtree Classifieds


Website: https://www.gumtree.sg

One of the popular marketplaces for all types of services and products. Look under 'Classes & Courses' to see a list of freelance tutors' advertisements.
7. Locanto Free Classifieds



Website: https://singapore.locanto.sg

Similar to Gumtree, Locanto is a free marketplace for tutors and centres to post free ads. Has various categories under 'Classes' – Language, Art, Music, Computer, Academic, which you can choose from.

8. Adpost.com


Website: https://www.adpost.com

Another free marketplace for tutors and parents to look for tutoring services.

9. KiasuParents forums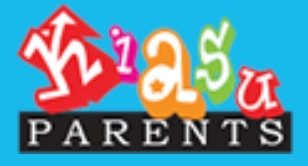 Website: https://www.kiasuparents.com

Singapore's popular online forum to exchange news and information on parenting, education and tutoring. Many good ex-teachers and freelance tutors post their services for hire.

10. VarsityTutors



Website:https://www.varsitytutors.com

Overseas-based website providing in-home and online tutoring that offers flexible scheduling and your choice of locations. They provide a listing of tutors who can teach both at home and online. As most are foreign tutors, you can only select via online mode.

11. The Princeton Review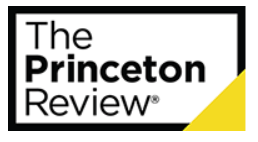 Website: https://www.princetonreview.com

The Princeton Review has been around for more than 35 years, where students and their families have trusted them to help get into their dream schools. Their mission statement is "to provide personalized, innovative, best-in-class private tutoring, test prep, and admission products and services to help students knock down barriers and achieve their academic goals."

They have programmes and tutors providing tuition for SAT, ACT, PSAT, AP Tests, among academic subjects in all humanities, science and maths. Finding the right college and applying to them, as well as getting financial aid, The Princeton Review has these all covered.

12. Study Pug



Website: https://www.studypug.com/home-8-2-sg/

Formed by Dennis and Andy, Study Pug has video tutorials on-demand 24/7 which you can select based on the topic you need. The team at Study Pug focus on in-depth examples, the type that appears in exams and the teacher doesn't cover during lectures!

They will show you how to solve tricky questions quickly and to the point, cutting out all the things you already know. They have a free 7-day trial and subscription based plans.
Tuition Agency / Tuition Centres
13. Tutor City


Website: https://www.tutorcity.sg
Contact: 90672547

Tutor City is the leading home tuition agency matching private 1-to-1 home tutors to students since 2010, and has helped 40,000 parents find their tutor.

They have a large database of tutors covering every subject and level - Primary, Secondary, Junior College, IB, IGCSE.

The tutor database consists of current School Teachers and Ex-Teachers from MOE schools and international IB schools, as well as full-time tutors, Graduate part-time tutors, University students from NUS, NTU, SMU, SUSS, SIT, top foreign universities and polytechnics.

This matching service is free because the commission is charged to the tutor, so you will only be paying for the tuition fees. Additionally, they can arrange to have a phone interview with the selected tutors before engagement, to reinforce your confidence that the tutor can do the job.
14. MindLab



Website: http://www.mindlab-international.com/

Address: ORCHARD OFFICE: 545 Orchard Road, Far East Shopping Centre #15-01 Singapore 238882
Contact: +65 63419618 / +65 97116839

Programs taught: IB (Middle-year programs), IGCSE (International General Certificate of Secondary Education) CIE / Edexcel, IP (Integrated Program)

Subjects taught: Chemistry, Mathematics, English language and literature, EE Research, Physics, Electrical Engineering, Electronic Engineering, Economics, Business, Theory of Knowledge (TOK), French
Mindlab is one of the oldest tuition centres providing IB tuitions in Singapore. Being the most experienced tuition centre with a speciality in IB tuitions, it also has several benefits for your child. . Specially tailored programs.
a. Online classes are available from the comfort zone.
b. Tutors at Mindlab have already been teaching IB students in more than 14 countries. So, they have the acumen to furnish your child with the best skillset.
c. Tutors are inspiring and supportive.
d. Unique Edu-support structure designed to ensure comprehensive exam preparation for IB students.
e. Culturally diverse enterprise with tutors belonging to different cultural backgrounds.
f. Individual as well as group classes available.
g. Constant feedback is provided to parents.
15. Elite IB Tutors


Website: https://www.eliteib.sg/

Address: The Hive, 36 Carpenter St, Singapore 059915
Contact: +65 31580170 / +65 90991775

Programs taught: IBDP, MYP
Subjects taught: Computer science, Mathematics, English, Geography, Physics, TOK, Economics, Biology, Business Management, Film, Social and Culture, Chinese, University Ment, Oxbridge Application.
Founded by Tim Hoffmann in 2010, EIT comprises of elite IB tutors driven by a want to provide students with personal tuition that reaches the academic rigours and breadth of the International Baccalaureate. EIT offers several advantages such as:
a. 1-1 private tuition.
b. Each tutor has an intimate knowledge of the IB syllabi.
c. Both online as well as classroom tuition available. Home tuition is also available.
d. Their IB tutors are specifically chosen who have a well-versed knowledge about IB. They include graduates of the Diploma Programme, IB Examiners, and IB teachers.
e. Tutors at EIT truly embody the global ethos of the IB.
f. Personally cater to the needs of the students by their individualised approach
g. Engaging tutors who give examples from personal experiences.
h. Team of encouraging tutors.
i. Tuition for all IB subjects is available.
16. IB Super

Website: https://ibsuper.com.sg/

Programs taught: IB, IGCSE, JC-H2 Maths, Level-O Maths
Subjects taught: Economics, Mathematics, Physics, Biology, Chemistry

Address: 190 Clemenceau Avenue, Singapore Shopping Centre #05-27 Singapore 239924
Contact: 981 98928
Yet another portal to figure out the right IB tutor for your child is the IB Tutor. It is recommended by many parents and offers certain features making it different from other centres such as:
a. They believe that only the right tutor can teach through the right technique to educate the student according to his/her needs.
b. Highly qualified, caring and effective tutors at IB Super help in enriching the learning experience of their students.
c. It has a dedicated, passionate team designed to offer structured and personalised tuition.
d. Small group and 1-1 tuition facilities are available.
e. Personal and friendly approach to tutors.
f. Free diagnostic tests to identify areas of weakness.
g. Mock exams and assessments.
h. Customized programs that focus on students' areas that need improvement.
i. Hands-on and visual-spatial activities to make learning fun.
17. Student's Inn


Website: http://studentsinn.com.sg/

Programs taught: IB, IGCSE
Subjects taught: Economics, Mathematics, Physics, Biology, Chemistry, Business Management, Psychology, English, Geography, TOK, History, Extended Essay

Address: 545, Orchard Road, Far East Shopping Center, #04-08, Singapore 238882
Contact: +65-9177 9183
What can be better than having tuition for all subjects of IB at the same centre. One of the students favourite IB tuition centre in Singapore is Student's Inn and has a multitude of benefits in the basket-like:
a. Highly qualified, dedicated and proficient tutors specializing in their respective subjects.
b. Tuition sessions are tailored to meet the unique needs of each student.
c. Provide undivided individual attention to each student.
d. Follow Triple M culture where 3 Ms stands for Motivation, Mentor and Monitor.
e. Both one-to-one and small group tuitions of not more than 4 students per batch are available.
f. Relaxing and distraction-free study environment.
g. Online classes can also be availed as per preference.
18. Quintessential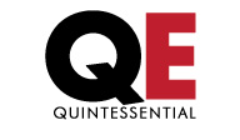 Website: https://qeducation.sg/ib-tuition/

Programs taught: IB, IGCSE, IP/ A level, SAT, Crash course
Subjects taught: Internal Assessments, Extended Essay

Address: 545 Orchard Road #14-09 Singapore 238882 Contact: (+65) 6100 9338
One of the flexible IB tuition centres with a group of specialist master tutors in respective subjects is QE. It can be your pick for your child for the following benefits:
a. Tutors at QE are the brightest educators- IB Examiners, IB45 graduates.
b. Develop rigorous quality teaching materials and constantly review them to provide only the best.
c. Comprehensively designed, highly rated E3 teaching model educates through exam exposure, content mastery and targeted practices to provide students gain every advantage possible.
d. Strives to promote academic success and character development of every student.
e. High impact learning strategies.
f. Also, offer Ad-hoc tuition by topic.
19. Afterskool Learning Centre



Website: https://www.afterskool.com.sg/

Programs taught: IBDP (HL & SL)
Subjects taught: Economics, Mathematics, General Paper, Chemistry, Physics, Biology .

Address: AfterSkool Learning Centre, 31 Holland Close 01-215/217, 270031, Singapore
Contact: +65-63396787
If you are looking for a tuition centre for IB programs in Central-West Singapore for your child, our pick is ALC. It can be your pick for your child for:
a. Classroom as well as real-time interactive learning available.
b. Tutors in AfterSkooLive classes annotate and highlight lesson material in real-time, using document cameras and screen sharing.
c. Allow students to immediately clarify any questions.
d. Small group tuitions from 4-6 students per tutor per batch and with co-tutor, not more than 10 students.
e. As and when needed, tutors offer free additional consultations outside class time to target specific gaps in the subject content.
f. Customised study material.
20. The Chemyst


Source link: http://thechemyst.com/

Links for individual subjects:
• Physics: ibphysics.sg
• Mathematics:ibmath.sg
• Chemistry: ibchemistry.sg

Programs taught: IB HL/SL, IGCSE & MYP Subjects taught: Chemistry, Physics, Mathematics

Address: 261, Waterloo Street, #02-07 Waterloo Centre, Singapore 180261
Contact: +65 91091306
Your search for the top-most IB tuition centre for the science subjects can get concluded at The Chemyst. It has unrivalled experience and features like:
a. Highly effective teaching methods with simplified lessons.
b. Comprise of full-time tutors with an unprecedented track record for the IB exams.
c. Assurance of improvement in grades.
d. Whatsapp doubt clearing sessions outside of class allows students to participate in active learning.
e. Small group classes.
21. Performers Education Centre


Source link: http://www.performers-education.com/

Programs taught: IB, IGCSE, ICSE, CBSE, O/A, Secondary, SAT, IIT-JEE
Subjects taught: Chemistry, Physics, Mathematics, English, Biology, Computer Science

Address: OUTRAM PARK CENTRE, 334 Kreta Ayer Road, 01-02. Singapore 080334
Contact: +65-85491196 / +65-69962651
The centre that claims to have delivered 100% results is the PEC. It was established in 2011 with the aim of creating a learning environment that supports students to excel in academics. It has many distinguishing features, particularly for IB tuitions, some of which are mentioned here:
a. Qualified and experienced teachers with over 9 years of experience.
b. All the tutors are passionate about teaching and are approachable, enthusiastic and caring.
c. Set high expectations for all students and work persistently with every student to meet the expectation by being aware of their strengths, weaknesses and pace of learning.
d. Each batch comprises not more than 5 students.
e. 1 to 1 private tuition is also available.
f. Flexible hours and trial classes.
g. Both classroom and online coachings are available.
Website: http://learntuition.sg/

Programs taught: IB HL/SL
Subjects taught: Physics, Mathematics, Chemistry

Address: 6A Beatty Road, #04-03, Wu De Building, Singapore
Contact: 9856 5036
Give your child an experience of not just hard work, but smart learning. You can go for LTC if you are looking for the following benefits for your child under the guidance of the highly qualified director, Mr Dileep Wijewardena:
a. Tutors at LTC help students understand the concepts and not just learn to pass the examination.
b. Quality study material is provided with clear and concise notes.
c. The specially designed lesson focused worksheets are provided regularly.
d. Constantly check students' performance for the quizzes, tests and exams.
e. The teaching method at LTC involves developing conceptual knowledge, application of the learnt theories and intensive practising.
f. One-to-one classes for individual attention are available.
g. Group classes in a batch of not more than 10 students are available.
h. Both classrooms, as well as online classes, are available.
23. Ideas Ink School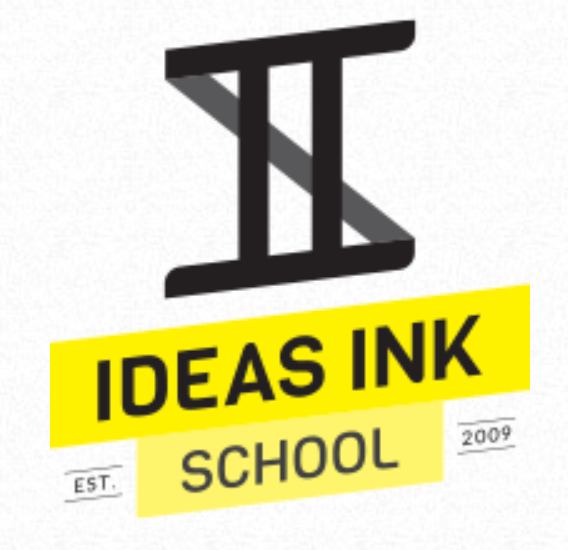 Website: http://www.ideas-ink.com/

Programs taught: IB, Primary 5 & 6, Lower secondary, IP and Upper secondary
Subjects taught: Physics, Chemistry, Biology, Mathematics, Literature, English, General Paper

Address: Ideas Ink School Pte Ltd, 7 one-north Gateway #01-13, Singapore 138642
Contact: +65 6778 3308; +65 9631 9822
One of the premier tuition centres in Singapore providing thorough teaching into IB syllabi is what IIS stands for. Moreover, what makes it one of the best tuition centres are the following features:
a. If you think your child is lazy, you may not understand the problem's root cause, but tutors at IIS can reach the core of this and work with him/her to improve the understanding of concepts. The director of IIS, Mr Pek Kim Beng firmly believes this and has designed teaching methodology following this.
b. Tutors are not just highly qualified but also have astonishing personalities that help them to connect with students to solve their problems.
c. If you think your child feels lessons are boring at school, IIS is for him/her.
d. Modules are developed through reverse-engineering the grading structures of exam papers and translating them into clear objectives for each subject.
e. Create customized learning plans based on each student's needs.
f. At Ideas Ink, every student is assessed and paired with a teacher that best matches his personality, giving him a highly personalized learning experience.
g. Through motivation, tutors at IIS make learning both an entertaining and engaging experience, through which a student understands the purpose of education, and enjoys the process.
h. Highly flexible scheduling.
i. Instil knowledge, speed and accuracy for best exam results.
24. Toppers At Work


Website: http://www.topperzatwork.com/home/

Programs taught: IB, IGCSE, CBSE, ICSE, ISC
Subjects taught: Physics, Chemistry, Biology, Mathematics

Address: 420 North Bridge Road, #04-02/03 North Bridge Centre, Opp. National Library, Singapore 188727
Contact: 63386434 / 96558140
If your child is average or above and you want him/her to be carved to enhance his/her performance, then you can go for TAW as the preferred tuition centre for its offering features like:
a. Tutors at TAW help students to achieve academic excellence & high self-worth, under the guidance of devoted faculty using Innovative Teaching Methodologies, in a comfortable learning environment.
b. Maximum class size of 8 to 10.
c. Well trained, highly qualified and fully dedicated teachers.
d. Custom made worksheets for every subject, every topic.
e. Worksheets & Question Papers based on marks weightage and Board issued sample papers tailored to individual student needs.
f. Notes and handouts for self-reference.
g. Mini Library which includes some of the best and most comprehensive guide books for all subjects.
h. Highly sophisticated communication system to keep track of the strengths and weaknesses of individual students.
i. Offer free trial classes.
25. Roots and Shoots Education Hub


Website: https://www.eeekonomics.com/

Programs taught: IB level, A level

Address: Bukit Timah Shopping Centre: 170 Upper Bukit Timah Road #11-04, Singapore (588179)
Contact: +65 9639 7517
If you are looking for an IB tutor in the subject of Economics for your child, who can be better for your child than a teacher with a broad range of experience both in teaching as well as practical application. Founded by Mrs Michelle Tan, the RSEH specializes in Economic tuitions with the following attributes:
a. All lessons are conducted in small groups for effective learning.
b. Students receive timely feedback.
c. Being trained directly by the Cambridge chief examiners, Mrs Tan is well-equipped to teach the syllabus.
d. She is famous for her ability to understand the weaknesses of students and value-add to their learning to produce stellar results despite working with students of differing abilities.
26. Physics Academy



Website: https://www.physicsacademy.com.sg/ib-physics-tuition/

Address: i. WEST: 151, Bukit Batok St 11, #03-252, S650151
ii. EAST: 111, Jalan Kembangan, S419149
iii. CENTRAL: 150 Orchard Road, Orchard Plaza, #04-34, S238841
Contact: 9068 8953
For IB tutor specialist in the Physics subject, you can choose Physics Academy for your child and help him/her derive motivation as well as academic support with other upsides like that of:
a. The Physics head coach, Mr Baarath Ram is well-recognized in the Physics teaching field and has written a handful of bestselling Physics textbooks.
b. Over 10 years of experience in teaching Physics.
c. IB Physics taught in small duration, 9 months only.
d. Students are tested on understanding and applying Physics Concepts, thinking structurally and creatively as well as explaining real-life practical applications of Physics through hands-on experiments.
27. Math Vision



Website: http://mathvision.com.sg/about/about-math-vision/

Programs taught: IB, ICSE, CBSE and IGCSE
Subjects taught: Mathematics, Physics, Chemistry, Biology and Economics

Address: 19 Tanglin Road #08-01 Tanglin Shopping Centre Singapore (247909)
Contact: 84442320
For IB coaching in Mathematics, you can get your child enrolled at Math Vision which was founded by Mr Divesh Shah in 2007. Several other benefits that your child can get exposed to at Math Vision are:
a. The highly trained group of teachers committed to serving as a support system for students.
b. 13 years of experience.
c. Teachers keep learning themselves to teach the students better every day.
d. Efficient and effective learning while being each class engaging as well as entertaining.
e. Also available coaching in other subjects than only Mathematics at various levels.
28. Calvin Kong Physics Tuition


Website: https://www.calvinkongphysics.com/

Programs taught: Levels IB, A, O and IP
Subjects taught: Physics

Address: Calvin Kong Physics Tuition, Blk 449 Clementi Avenue 3 #01-261, 120449, Singapore
Contact: 8246-5685
For comprehensive teaching in Physics and help your child's holistic growth with a very experienced and practical tutor Mr Calvin Kong, you can choose his centre providing excellence in the subject. Other boons with him as the principal tutor are:
a. Help your child to excel both in Physics theory as well as practical. The centre has a full-fledged functional Physics Practical laboratory also.
b. Channelise the energy and resources to make both teachings and learning great experiences.
c. Has a team of experienced skilful teachers.
d. Proven teaching strategies and differentiated lesson resources.
e. Wide range of learning materials - full notes, concise summaries, formula sheets, full-colour notes.
f. Concept delivery, Retention and Consolidation of Content, Examination Strategies.
g. Both online as well as classroom teaching available.


Website: https://www.mindcentre.com.sg/

Programs taught: IB, AEIS Prep, Primary, Secondary, Junior College, Integrated Program
Subjects taught: Mathematics, English, Chinese, Science, History, Geography, History, Social studies, Principle of Accounts (POA), Chemistry, Physics, Biology, General Paper, Economics

Address:
i. SERANGOON CENTRAL: 265 Serangoon Central Dr, #04,267, S(550265) (Call: 8715 1708, 9653 0629, 6285 5891 or WhatsApp: 9838 8821; E-mail: all@mindcentre.sg)
ii. Bedok: 208 New Upper Changi Rd, #02-691 (2nd Storey), S(460208) (Call: 9231 8709, 9665 9350, 9631 2823
Founded by David and Violet Lim, MCFL is run by them along with skilled teachers. You can opt if for your child in case any of the following offers fit your criteria: a. Mind Centre utilises 'Mind-focused' learning techniques and a 'Fast and Systematic System' that helps students cut down learning time considerably. b. Well-rounded guidance and assistance are provided to each student.
30. Crucible
Website: https://www.crucible.com.sg/

Programs taught: IB, Secondary, JC
Subjects taught: Chemistry, Mathematics, Physics, Economics

Address: i. Tanglin Community Club #01-11, 245 Whitley Rd, Singapore 297829 (Contact: +65 9049 3400)
ii. 47 Chun Tin Road, Singapore 599621 (Contact: +65 9647 5898)
Crucible is an efficient tuition centre and you can opt it out for the following features it has to offer:
a. Tailored education where the tutors develop a customised and exam-oriented learning experience.
b. Tutors at the Crucible streamline how your child understands, absorbs and applies the information.
c. Shortenthe learning cycle by tackling the exam questions from the start by pushing to immediately apply as soon as the knowledge acquired.
d. Small class size is capped at 12 students in Crucible and 8 at Magic Square.
e. Tutors adjust pace according to the batch students. f. Both classrooms, as well as online teaching, are available.
31. Ace In Maths


Website: https://singaporeibmathstuition.com/

Programs taught: IB (HL/SL), Express & IP Math, H1, H2
Subjects taught: Mathematics

Contact: 96980688
If you aim to see your child excel in Mathematics at IB level, then Mr Clifford Goh at AIM can be your preferred and our recommended choice for:
a. The education model is flexible according to your preference depending on the classroom for an individual or a small group or online mode is all available.
b. Very experienced tutor (more than 20 years) who guides his students in the right direction.
c. Helps in the proper understanding of complex mathematical concepts.
d. A lot of his teachings are based on understanding the development of knowledge, self-discovery, asking oneself lots of "why" questions and keep perfecting his teaching and make learning less painful for his students.
32. Ace Your Econs

Website: https://aceyourecons.sg/
Levels taught: JC level
Address: 212 Hougang Street 21, #04-333, Singapore 530212

Founded by Mr Jeffrey Teo, who was a working as a commercial banker before setting up AYE to help students who are struggling with H1 / H2 Economics.
Has been giving tuition at his centre and recently also went online to facilitate learning at student's home.
33. Eureka Advantage Learning Hub


Website: https://www.eurekaedvantage.com/

Programs taught: Primary, Secondary, JC, IB
Subjects taught: Language, Art, Literature, Humanities, Social studies, History

Address: 10 Winstedt Rd, Blk A, #03-01
Contact: 9119 2159
EALH can be your pick for special lessons in special and rarely taken up subjects. If your child has taken any of the rare subjects, it does not mean that he/she cannot find a good tutor at IB level. If any of the subjects being taught at EALH has been picked up by your child, then you can take our words to pick the tuition centre for its plenty of distinguishing offers like:
a. Tutors at EALH have more than two decades of teaching experience.
b. Use the unique Eureka Pedagogy which is a learning methodology founded and developed by experienced practitioners. It encompasses four disciplines: Eureka Writing Techniques™, Eureka Critical Thinking Strategies™, Formative Math™ and Cognitive Math™.
c. The skills are specially designed to meet the needs of students of all learning abilities and levels.
d. Step-by-step tailored program for effective understanding and learning.
e. Small batch size.
f. Lay the right foundations in conceptual thinking and problem solving to perform in your exams and assessments