Ultimate Guide to Chinese Tuition in Singapore - 33 listings!
Understanding Chinese words, phrases, and examination attempts is daunting for many students who struggle to study the language.

With a good Chinese tuition provider who can help your child clutch the subject skills well, it can be easier for your child to learn the subject and get good grades.

Here are the 33 Chinese tuition centres and private tutoring portals to choose from to helping your child excel in Chinese as the language. These Chinese tuition centres and online portals across the various regions of Singapore will cater to different needs of the student.

Our list is curated into 2 main categories - online tutors and tuition agency/centres.

Note: Please check with the listings directly regards to their fees & their operating hours.

Online Tutoring
1. Classgap
2. Preply
3. CheggTutors
4. TeacherOn
5. TutorMe
6. Gumtree Classifieds
7. Locanto Free Classifieds
8. Adpost.com
9. KiasuParents forums
10. Varsity Tutors
11. The Princeton Review
12. Study Pug

Tuition Agency / Tuition Centres
13. Tutor City
14. Gen-Y Tuition Centre
15. Jocelyn Chinese Tuition
16. Han Language Centre
17. Berries World
18. Tien Hsia Language School
19. Xin Zhong Wen
20. Xuelin Learning Hub
21. Hua Language Centre
22. Miss SY Wang Higher Tuition Centre
23. Mavis Tutorial
24. Edu Grove
25. Zhang Lao Shi
26. Future Academy
27. Ruixing Active Chinese Centre
28. Simply Education
29. Etern Education
30. Little Gems Learning Centre
31. Funtastic Chinese Education Hub
32. Jiang Education Centre
33. Yi Mandarin Tuition Centre
1. ClassGap


Website: https://www.classgap.com/en/physics-online-tutors

Tuition is conducted in Classgap's virtual classroom through your computer or tablet, using a cutting-edge technology that goes beyond a simple videoconference. You can choose tutors from their database of international teachers and graduates. They have functions that allows you to:
- draw on the digital whiteboard
- edit documents with our collaborative text editor
- share your screen
- play videos in real time

2. Preply



Website: https://preply.com/

You can post your requirements and let tutors apply for your job. You can also look through their database of international tutors for any subjects you need. Preply has been featured in top international tech magazines such as Business Insidier, TechCrunch and TechRepublic.
3. CheggTutors


Website: https://www.chegg.com/tutors/

Many subjects for all levels, be it college and high school, are available for tuition 24/7 online. Video lessons is $30 monthly. Plans start from $6.95 per lesson, or $14.95 monthly for Chat lessons. CheggTutors has been featured in top international publications such as the New York Times, Wall Street Journal, Yahoo and Today.

4. TeacherOn


Website: https://www.teacheron.com

TeacherOn.com is a free website used by thousands of students and teachers worldwide.You can find local tutors, online teachers, and teachers to help with tutoring, coaching, assignments, academic projects, and dissertations for over 3500 subjects.

5. TutorMe


Website: https://tutorme.com

Has on-demand tutoring. You can get help with a single question or a 3-hour lesson, no commitment needed. TutorMe has tutors from all over the world covering 300 subjects. The lesson space features a virtual whiteboard, text editor, audio/video chat, screensharing and so much more.

6. Gumtree Classifieds


Website: https://www.gumtree.sg

One of the popular marketplaces for all types of services and products. Look under 'Classes & Courses' to see a list of freelance tutors' advertisements.
7. Locanto Free Classifieds



Website: https://singapore.locanto.sg

Similar to Gumtree, Locanto is a free marketplace for tutors and centres to post free ads. Has various categories under 'Classes' – Language, Art, Music, Computer, Academic, which you can choose from.

8. Adpost.com


Website: https://www.adpost.com

Another free marketplace for tutors and parents to look for tutoring services.

9. KiasuParents forums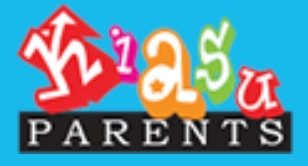 Website: https://www.kiasuparents.com

Singapore's popular online forum to exchange news and information on parenting, education and tutoring. Many good ex-teachers and freelance tutors post their services for hire.

10. VarsityTutors



Website:https://www.varsitytutors.com

Overseas-based website providing in-home and online tutoring that offers flexible scheduling and your choice of locations. They provide a listing of tutors who can teach both at home and online. As most are foreign tutors, you can only select via online mode.

11. The Princeton Review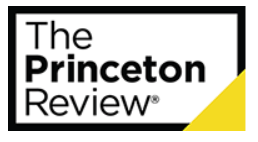 Website: https://www.princetonreview.com

The Princeton Review has been around for more than 35 years, where students and their families have trusted them to help get into their dream schools. Their mission statement is "to provide personalized, innovative, best-in-class private tutoring, test prep, and admission products and services to help students knock down barriers and achieve their academic goals."

They have programmes and tutors providing tuition for SAT, ACT, PSAT, AP Tests, among academic subjects in all humanities, science and maths. Finding the right college and applying to them, as well as getting financial aid, The Princeton Review has these all covered.

12. Study Pug



Website: https://www.studypug.com/home-8-2-sg/

Formed by Dennis and Andy, Study Pug has video tutorials on-demand 24/7 which you can select based on the topic you need. The team at Study Pug focus on in-depth examples, the type that appears in exams and the teacher doesn't cover during lectures!

They will show you how to solve tricky questions quickly and to the point, cutting out all the things you already know. They have a free 7-day trial and subscription based plans.
Tuition Agency / Tuition Centres
13. Tutor City


Website: https://www.tutorcity.sg
Contact: 90672547

Tutor City is the leading home tuition agency matching private 1-to-1 home tutors to students since 2010, and has helped 40,000 parents find their tutor.

They have a large database of tutors covering every subject and level - Primary, Secondary, Junior College, IB, IGCSE.

The tutor database consists of current School Teachers and Ex-Teachers from MOE schools and international IB schools, as well as full-time tutors, Graduate part-time tutors, University students from NUS, NTU, SMU, SUSS, SIT, top foreign universities and polytechnics.

This matching service is free because the commission is charged to the tutor, so you will only be paying for the tuition fees. Additionally, they can arrange to have a phone interview with the selected tutors before engagement, to reinforce your confidence that the tutor can do the job.
14. Gen-Y Tuition Centre



Website: http://www.genytuition.com/
Address:
i. Blk 201B Tampines St 21 #01-1067 Singapore 522201
ii. 271 Bukit Timah Road #02-07 Balmoral Plaza Singapore 259708
iii. 684 Hougang Ave 8 #02-979, S530684 Contact: 98008926

Levels taught: P1-P6, Sec-1-Sec4, Higher Chinese
If you are looking for the best Chinese tuition centre for your child, look no forwards with Chinese Tuition provided by Mdm Zhu.
a. She has an experience of 10 years in teaching Chinese.
b. She offers a free trial lesson.
c. She's an ex-MOE school teacher and a full-time tutor now.
d. She teaches in small batches of not more than 5 students in a batch in conducive classrooms.
e. Her fee structure is affordable.
f. She provides students with self-created teaching material that includes both notes as well as examination papers.
g. For weaker students, she provides one-to-one home tuitions.
h. Her customized study notes, homework and video lessons can be accessed online.
i. Skills such as answering comprehension, guessing the meaning of words and oral are covered.
j. She uploads new Chinese study material on the online portal thrice every week.
15. Jocelyn Chinese Tuition


Website: https://jocelynchinese.com/

Levels taught: Level-A (H1), Higher Chinese (HCL), Level-O (CL)
Address: i. Coronation Shopping Plaza, 587 Bukit Timah Road, #03-36, Singapore 269707
ii. Near Clementi Mall, Blk 320 Clementi Ave 4, #01-33, Singapore 120320 Call/WhatsApp: 9775 6854
With highly qualified and experienced MOE-trained Chinese tutors, JCT is another leading Chinese tuition centre on the island.

It was founded and is run by Ms Jocelyn Tan. Your child at JCT can avail the following benefits:
a. Tutors design and review the curriculum and lesson materials regularly.
b. Professional and dedicated Chinese tutors tailor courses to suit the specific needs of local students.
c. Chinese curriculum is designed in a manner that embraces the bilingual education model.
d. Tutors incorporate the Second Language Teaching pedagogy strategically to stretch the learning potential of each student.
e. Well organized and translated materials allow the students to recap on key points at their own pace.
f. Consultation across online platforms is also available.
g. Provides useful studying tips by utilizing the latest study material.
16. Han Language Centre


Website: https://www.hceg.com.sg/hlc/
Contact / WhatsApp: 96618692
Visit their website for a full list of locations.
HLC is one amongst the largest and most well-known chain of Chinese tuition centres in Singapore.

HLC offers several custom benefits like:
a. You have a choice for Chinese tuition as a whole or only for the weak areas and can get specific help in the following areas: oral, listening comprehension, composition.
b. Help children learn, relate, practice and apply Chinese so that they can learn it as a language efficiently and can learn to express themselves in the language.
c. Use a blend of class discussions, picture and video conversations, comprehension exercises and writing practice.
d. Teach efficiently with bite-sized content.
e. Offers free trial classes. Levels taught: Junior (JC)
17. Berries World


Website: https://www.berriesworld.com/

Levels taught: Pre-school and Primary level

Address:
i. 507 Bishan St 11, #01-396 (Level 2), S(570507) WhatsApp: 8809 6750 (Call: 6254 8225) (E-mail: berriesjt11@berriesworld.com)
ii. 116 Bishan St 12, #01-26, S(570116) (WhatsApp: 9637 0042(Call: 6554 1729) (E-mail: berriesthomson@berriesworld.com)
iii. Block 3 Farrer Gardens (HDB Building), #02-147, S(260003) (WhatsApp: 9173 1990 (Call: 6256 2070) (E-mail: berriestcc@berriesworld.com)
iv. 308 River Valley Road, #01-02 Oxley Edge, S(238349) (WhatsApp: 9139 5120 (Call: 6735 9528) (E-mail: berriesintl@berriesworld.com)
v. 101 Cantonment Road, #01-03 Tanjong Pagar Community Club, S(089774) (WhatsApp: 9722 2241) (Call: 6220 0078) (E-mail: berriestas@berriesworld.com)
vi. 293 Lorong 6 Toa Payoh, #02-04 SAFRA Toa Payoh, S(319387) (WhatsApp: 9644 8827) (Call: 6252 2110) (E-mail: berriesdby@berriesworld.com)
BW is one of the oldest centres tutoring centre in the Chinese language. Your child can reap the benefits from:
a. BW's 25 years of experience.
b. MOE-approved proprietary syllabus.
c. BW offers a special feature called Home-Based Learning (HBL), which are online tutorials to make up for classes that fall on public holidays.
d. Chinese is taught through social interaction, instilment of values and curriculum understanding.
e. Centres are equipped with attractive and child-friendly features designed to enable children to enjoy serious fun in a clean and conducive environment.
18. Tien Hsia Language School


Website: http://www.tienhsia.com/

Levels taught: Pre-school, Primary and Secondary

Address:
i. 4190 Ang Mo Kio Ave 6, #04-01 Broadway Plaza, Singapore 569841 (Tel: +65 6451 2131)
ii. 51 Bishan Street 13 #03-01, Bishan Community Club, Singapore 579799 (Tel: +65 6253 2131)
iii. 1 Bukit Batok Central Link, #05-10 West Mall, Singapore 658713 (Tel: +65 6314 2131)
iv. 309 Choa Chu Kang Ave 4, #04-01 Choa Chu Kang Centre, Singapore - 680309 (Tel: +65 6760 2131)
v. 205 Hougang Street 21, #04-01 Heartland Mall-Kovan, Singapore 530205 (Tel: +65 6487 2131) vi. 1 Jurong West Central 2, #03-07A(JP1), Jurong Point Shopping Centre, Singapore 648886 (Tel: +65 6564 2131)
vii. 1 Marine Parade Central, #10-04/07 Parkway Centre, Singapore 449408 (Tel: +65 6348 2131)
viii. 190 Clemenceau Ave #04-02, Singapore Shopping Centre, Singapore 239924 (Tel: +65 6883 2131)
ix. 9 Sentul Crescent #05-01, SAFRA Punggol, Singapore 828654 (Tel: +65 6281 2131)
x. 355 Sembawang Way, #02-01, Singapore 750355 (Sembawang HDB Branch Office) (Tel: +65 6556 2131)
xi. Blk 506 Tampines Central 1, #03-361, Singapore 520506 (above Sheng Siong Supermarket) (Tel: +65 6784 2131) Contact: +65 6238 8558

The tuition centre with more than 30 years of experience, THLS has the widest experience in the realm.
It outranks other tuition centres with the following features:
a. Established in 1989, it is a MOE registered tuition centre.
b. The centre takes care of all spoken, written and academic Chinese.
c. Lively activities amongst the classmates under the guidance of the teacher.
d. By stimulating the major senses of sight, hearing and touch, the interactive aspect not only leaves a lasting impression on the students but also reflects their philosophy of balancing theory with practice.
e. Based on a survey by Forbes Research Pte Ltd, it is the top-most choice of parents for their kids to learn Chinese.
19. Xin Zhong Wen


Website: https://www.xinzhongwen.com.sg/en/

Levels taught: Kindergarten to Primary 6
A teacher who can cultivate interest for the Chinese language in your child is true to be found at none other than XZW. Ease your child's Chinese learning journey with XZW by:
a. They specialise in Chinese lessons that are designed to meet the unique learning needs of Singaporean students.
b. They help students relate Chinese lessons to real life and empower them to truly understand the language and use it confidently.
c. Their programmes are developed based on research-backed teaching methodologies and a strong understanding of the MOE syllabus.
d. Online classes.
20. Xuelin Learning Hub


Website: https://www.xuelinlearninghub.com.sg/

Levels taught: Preschool, Primary, Secondary

Address:
a. Bukit Timah Plaza, Jln Anak Bukit, #02-01C, Singapore 588996 (Tel: +65 6466 5400)
b. 1 Marine Parade Central, #04-08 Parkway Centre, Singapore 449408 (Tel: +65 6363 5400)
c. 135 Jurong Gateway Road, #02-331, Singapore 600135 (Tel: +65 6970 5400)
d. 5 Tampines Central 6, #01-03, Telepark, Singapore 529482 (Tel: +65 6588 5400)
Develop your child's connection with the language in a nurturing environment with caring and patient teachers at XLH. XLH will help your child with its distinguishing features like:
a. Teaching in small groups to make personalised attention available for a new language.
b. Teachers at XLH attune themselves to the child's learning style.
c. With nine years of experience, teachers teach in a meaningful, fun, and simple way.
21. Hua Language Centre


Website: https://hua.com.sg/

Levels taught: Preschool, Primary, Secondary

Address:
i. United Square 101 Thomson Road, #03-25/26, Singapore 307591(Tel: +65- 6255 5060; E-mail: enquiries@hua.com.sg)
ii. Greenwich V 1 Seletar Road, #02-09, Singapore 807011 (Tel: +65- 6555 5780; E-mail: greenwich@hua.com.sg)
iii. Causeway Point 1 Woodlands Square, #05-03, Singapore 738099 (Tel: +65-6894-7183; E-mail: causeway@hua.com.sg)
iv. Parkway Parade Shopping Centre 80 Marine Parade Road, #15-02, Singapore 449269 (Tel.: +65-6282 7200; E-mail: parkway@hua.com.sg)
Another centre with a similar name, HLC but a different one is the Hua Learning Centre which is famous for its distinct services in educating Chinese, some of which are as follows:
a. Conducive environment for learning.
b. Right teaching techniques.
c. Help builds a strong foundation for the language.
d. With a very good grasp at the language, HLC strives to make your child, "China Ready".
22. Miss SY Wang Higher Tuition Centre


Website: https://www.chinesedistinctions.sg/
Contact: 8686 1338

If you want a Chinese tutor to teach your child with secondary and higher levels in Chinese, indeed Ms SY Wang can be your best pick for a plethora of her outperforming areas such as:
a. 16 years of full time teaching experience and has a good understanding of examination syllabus and education pedagogies.
b. Has a vast repertoire of knowledge, skills and resources readily at hand.
c. Customize instructions and materials according to the students' needs.
d. Provides immediate translations whenever necessary.
e. Employs creative and fun teaching methods. f. Provides constant encouragement.
g. Good at developing critical thinking skills in students to facilitate improvements in Essay Writing, Comprehension and Oral Presentation.
h. Both 1-1, as well as small group tuitions, are available.
23. Mavis Tutorial Centre


Website: https://mavistutorial.com/chinese/

Levels taught: PSLE, O-level
Address: BLK 510 TAMPINES CENTRAL 1 #02-250 (Head office: 6786 8718) Branches:
i. 739 Bedok Reservoir Road, #02-3141 Singapore 470739 (Tel: 6241 8145)
ii. 10 SengKang Central, #01-03 Singapore 545061 (Tel: 6886 0768)
iii. 991 Buangkok Link, #03-07/08 S(530991) (Tel: 6570 3551)
iv. 158 Bukit Batok St 11, #02-216 Singapore 650158 (Tel: 6567 5623)
v. 253 Choa Chu Kang Ave 1, #01-14 Singapore 680253 (Tel: 6763 3676)
vi. 1 Sengkang Square, #02-56 Singapore 545078 (Tel: 6386 4118)
vii. 131 Jurong Gateway, #03-265 S(600131) (Tel: 65673606)
viii. 1 Jurong West Central 2, #02-14/15 S(648886) (Tel: 6259 7256)
ix. 204 Hougang St 21, #03-123 Singapore 530204 (Tel: 6282 4011)
x. 1 Marine Parade Central, # 08-04 Singapore 449408 (Tel: 6344 3093)
xi. 168 Punggol Field, #04-07 Singapore 820168 (Tel: 6343 8596)
xii. 33 Sengkang West Ave, #B1-01 Singapore 797653 (Tel: 6341 6828)
xiii. 118 Rivervale Drive #02-05 Singapore 540118 (Tel: 6881 9071)
xiv. 510 Tampines Central 1, #02-250 Singapore 520510 (Tel: 6786 8718)
xv. 888 Woodlands Dr 50, #02-733 Singapore 730888 (Tel: 6362 2207)
To hone students' language skills and help them enjoy learning, you can choose MT for your child for the following benefits:
a. Lessons are topical and modular following the revised MOE syllabus.
b. At every 6th lesson, there is a reinforcement component where the student re-caps and strengthens upon what was taught.
c. Infusing the Chinese culture in learning the nuances and idiosyncrasies of the language.
d. Strengthening & reinforcement lessons on concepts, vocabulary and language learnt.
e. Progressive & ordered methodologies to progress from strength to strength and retaining what was taught.
f. Creative writing and using higher-order skills.
g. Oral and Listening Comprehension skills.
h. Practical revision exam-format papers with error minimising techniques.
24. Edu Grove


Website: https://www.edugrove.com.sg/

Levels taught: PSLE, O-level
Address: i. Pasir Ris Sports Centre #01-01/02, 120 Pasir Ris Central, Singapore 519640
ii. Katong 135 East Coast Road, #02-01, Singapore 428820
iii. Our Tampines Hub 1 Tampines Walk, #B1-53/54, Singapore 528523
Contact: (+65) 6584 8489 / 6909 5728
If you are looking for an interactive tuition class for your child to have efficient skills in the Chinese language, EG can be your priority for its following befitting modules:
a. Fun, engaging and effective lessons.
b. Online lessons available.
c. Award-winning curriculum and methodology.
d. Tutors care about nurturing the holistic development of their students to help them acquire the skills they will need to succeed in all areas of life.
e. Utilize specially designed word games, drama techniques including, improvisation and role-play, and stimulating discussion sessions during which students are encouraged to share their thoughts and ideas.
f. Centre's revolutionary methods and dedicated teachers strive to ignite every student's passion for the language.
25. Zhang Lao Shi

Website: https://www.happychinesetuition.com/

Contact (Message/WhatsApp): +65 97870281

Levels taught: Primary, Secondary, Higher level

Well, if you are looking for 1-1 Chinese tuition from an experienced tutor who can teach your child in the comfort of your home, then ZLS can be a fine selection with following benefits:
a. Systematic tutoring for PSLE students.
b. One-Hour Free Trial
c. Covers General paper, Oral, Composition, Listening Comprehension.
d. Offer small group tuition to peers to make the class affordable.
e. Specialize in teaching primary students.
26. Future Academy


Website: https://www.fa.edu.sg/chinese-tuition/

Address: 2 branches: i. 175A Bencoolen Street #06-05, Burlington Square Office Tower, Singapore 189650 ii. 170 Upper Bukit Timah Road #15-04, Bukit Timah Shopping Centre, Singapore 588179
Contact:+65 6884 6566

Levels taught: Levels O, A and IP
Advantages for selecting FA as the Chinese tuition centre for your child are:
a. Experienced NIE-trained teacher.
b. Small class size.
c. Specially prepared teaching materials to tailor to students' learning needs.
d. Worksheets and notes for every tuition class.
e. Make learning Chinese as enjoyable and fun as possible.
f. The tutor helps children to see the beauty of Chinese and motivates them to use Chinese more in their daily life instead of seeing it as a mere subject.
27. Ruixing Active Chinese Centre


Website: http://irchinese.com.sg/
Address: 116 Middle Road #04-03 ICB Enterprise House Singapore 188972
Contact: +65 62566227

Levels taught: Primary P1-P6, Secondary S1-S4
You can choose RACC for your child for the following advantages it offers:
a. Experienced tutors strive to build a strong foundation of Chinese in young students by developing interest in them.
b. Teach useful examination techniques to students from P4 to higher levels.
c. Give students carefully designed practice papers.
d. They create interesting training aids and incorporate multi-media games to make learning engaging.
28. Simply Education


Website: https://www.simplyeducation.com.sg/our-courses/simply-chinese-tuition/

Address: i. Blk 18 Jalan Membina #04-05 Singapore 164018
ii. Blk 806 Hougang Central #03-154 Singapore 530806
Contact: +65 6784 0790 (Call); +65 9832 2123 (WhatsApp)

Levels taught: Primary (P1 to P6), Secondary (S1 to S5)
SE can be an ideal choice for creating interest in your child for the Chinese language.
You can choose it as an option for the following advantages:
a. Quality and enjoyable lessons.
b. Teachers adopt a student-centred approach in their teaching pedagogy.
c. Teachers have massive experience in catering to different learning needs of students.
d. They use visual, verbal and interactive stimuli to ensure that children are fully engaged.
e. Students are exposed to current affairs and Chinese culture through interesting materials.
f. The curriculum is designed in alignment with the MOE-syllabus.
g. Other subject tuitions are also available.
h. Chinese is taught at two centres.
29. Etern Education


Website: https://www.eterneducation.com/

Address: Blk 102, Yishun Avenue 5, #02-133, Chong Pang, Singapore 760102 Call: (+65) 6755 4672 WhatsApp: (+65) 9423 5769
Levels taught: Kindergarten, Primary and Secondary
Led by the experienced Chinese teacher, Mdm Cheng Xinchun, and O-Level top scorer 2011, Ms Zhong Yingyi, Etern Education is a leading Chinese tuition centre in Singapore.
Your child at EE can get acquainted with Chinese foundation, get linked to its traditional roots so that he/she can learn it engagingly and interactively. Besides, it offers the following advantages:
a. Mdm Cheng Xinchun has more than 30 years of teaching Chinese and is a loved teacher.
b. She has also authored multiple best-selling Chinese assessment books.
c. Ms Zhong directs her students to the right way of learning.
30. Little Gems Learning Centre

Website: https://www.sglittlegems.com/

Address: 271 Bukit Timah Road #02-10, Balmoral Plaza, Singapore 259708
Contact: +65 6836 9887
Managed by a team of dedicated Chinese tutors having a length of experience in teaching Mandarin is LGLC. They strive to inspire students' interests in learning the language. Levels taught: Preschool, Primary and Secondary and varied Chinese programs for all age groups.
31. Funtastic Chinese Education Hub


Website: https://www.funtastic.com.sg/

Levels taught: Preschool, Primary and Secondary
Address: 308A Punggol Walk, Singapore 821308
Contact: +65 9889 8261
FCEH is a fantastic option for your child endorsed by Professor Kenneth DEAN, Head of Chinese Studies, NUS and Associate Professor Ong Yong Peng, Lecturer, Asian Languages and Cultures, National Institute of Education.

It is recognized for the brilliance it sprinkles on its students with a variety of features like:
a. Provides unrivalled enrichment and tutorial programmes.
b. Teachers constantly strive and innovate in new teaching pedagogies and learning resources to cater to students' different learning needs and styles.
c. Provide a holistic learning experience for one and all.
d. Learning Chinese in every FUNTASTIC Chinese's classroom is made fun and easy, where learning is active, not passive.
32. Jiang Education Centre


Website: http://jiang.edu.sg/wp2017/

Contact: i. Main Fu Lu Shou Centre: (Phone: 63372048 / 63375476) ii. Marine Parade Branch: (Phone: 63487087) iii. Ang Mo Kio Branch: (Phone: 64550212) iv. Bukit Timah Shopping Centre Branch: (Phone: 64633038)
Your search for a MOE-registered Chinese tuition centre can meet its purpose at JEC.
a. It has excelled in offering superior Chinese education in Singapore since 1995.
b. English tuitions are also available.
c. 4 branches across the island.
33. Yi Mandarin Tuition Centre


Website: https://yimandarin.com.sg/about-yi-mandarin/

Address: 20 Kramat Lane #05-05, United House Singapore 228773
Contact: +65 6589 8197
Yi Mandarin's Indonesian-born co-founder, Candy Lee saw a transformation in herself after learning a foreign language and wants to help others achieve the same bliss.
To entitle its students with a similar love for the Chinese language, it offers:
a. The best team from different cultures and social backgrounds sharing similar interests, passion and love for teaching Chinese.
b. The curriculum emphasizes topics that are of relevance and interest and can be immediately applied.
c. Small group classes.
d. One-to-one tuition is also available.
e. It can be the incontestable choice for your child if he/she belongs to a non-mandarin speaking background because the centre strives to dwell the concepts form the core beginning for newcomers.
f. For advanced learners and corporate clients, they tailor lessons that cover industry-specific terminology and business culture.