Best Economics Tuition in Singapore
In most junior colleges, 50% of the cohort fails economics during the prelim exams. Yet, a majority of them will pass the final A-level exam and a good 20% of the students who failed prelims will go on to score a distinction eventually!

"Why is this so?"

The answer lies behind the difficult school papers being set by JC teachers that are much higher than the standards set by A-level markers.

So don't hit the panic button yet if you just got a U grade for our prelims, read on to find out how you can turn things around.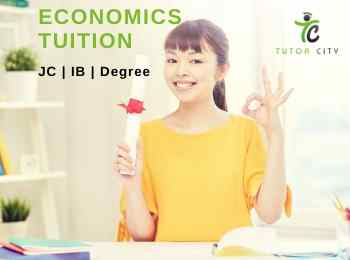 Looking for an Economics tutor? Make a free request now!
How much do Economics tutors charge?
The average hourly fees for Economics tuition ranges from $40 per hour to $130 per hour, depending on the tutor's credentials, experience and the level to teach.

Tuition Rates
Per Hour

Part-Time
tutors 1

Full-Time
tutors

Ex/Current
Teachers

Pre-School

$20 - $25

$30 - $40

$40 - $50

Primary / PYP

$25 - $30

$35 - $50

$55 - $70

Secondary / MYP

$30 - $40

$45 - $60

$70 - $90

JC / IB DP

$40 - $60

$60 - $80

$90 - $130

Degree & Diploma

$50 - $60

$60 - $80

$90 - $120

Music / Piano 2

$30 - $40

$50 - $60

$60 - $70

Adult Language 3

$40 - $50

$50 - $60

$70 - $80
1. Includes students in polytechnics, universities and graduates tutoring part-time.
2. Either 45 min or 1 hour lessons. See our music page for details.
3. Language proficiency range from basic to advanced so rates will be quoted upon knowing each learner's needs.
4. For Special Needs education, rates are higher due to specific training and certifications which tutors need to have.
Best JC Economics Tuition

Many students think Economics is a dry subject, and they are right. It can be boring to study, but students can stay goodbye to boring learning with our JC Economics tuition service. At Tutor City, we believe in interactive and fun learning so students can grasp challenging concepts with ease.

Here is everything you need to know about our JC Economics tuition service.

Levels Of JC Economics Tuition

Tutors at Tutor City believe in offering full solutions for Economics. That way, students can benefit from our services and not have to go anywhere to fulfill their economic studying needs. That is why we offer many levels of JC Economics tuition, which include:

H1 Economics

H2 Economics

H3 Economics

A-Level Economics

Private JC Economics tuition service
All these levels are offered to provide comprehensive learning to students. It will allow them to excel at every level to get into the university of their dreams. That is why Tutor City only selects the most highly qualified teachers.
How can an Economics Tutor help your child improve results?

Setting expectations is important to understand what you need for your child. The tutor you hire should meet these expectations so that the student can have a fruitful learning experience. We understand the different expectations students and parents might have from us.

That is why we are transparent about what you can expect from our JC Economics tuition service. Here are some of the essential things you can expect:

Individual attention to the student

Adding value to school's economic curriculum

Customized learning schedule to cater to the learning style and needs of the student

Development of case study analysis skills

Development of essay writing skills and techniques

Comprehensive and simple explanations for challenging JC economic concepts

Receive feedback on Economics essay writing skills

Get tips and tricks to remember the vast JC Economics content

Effective time management strategies

Additional JC Economics resources from various schools

Increased interest in JC Economics

Get to select from thousands of teachers at Tutor City
Tutor City fulfills all these expectations and many others. The students will benefit from a positive learning environment that will pique their interest in the subject and help them excel. You will notice a significant improvement in grades, leading to an increase in confidence to excel in the examination.

Our JC Economics tuition is customized to meet every expectation the student has. So, all you have to do is tell us what you need, and we will do our best to cater to your needs. After all, helping students excel is our primary aim.
Common Challenges Faced By Students Of JC Economics In Singapore

Every subject comes with its set of challenges, and so does JC Economics. It is not an easy subject to excel, and with time, we have noticed that many students face the same difficulties. Of course, with our expertise, you don't have to worry about these problems.

We have identified the most common challenges, and our teachers tutor so that they focus on helping students overcome these difficulties. Here are some of the most common challenges faced by students that they can overcome through our JC Economics tuition:

Difficulty in keeping up with the pace of the school's Economics curriculum

Facing intense competition and pressure from peers

Losing focus due to lack of interest

Poor skills in essay writing

Poor skills in the case study analysis

Poor understanding of basic economics concepts

Difficulty in memorizing the vast content that JC Economics offers

Poor skills in applying concepts to questions

Poor ability to explain simple concepts

Poor time management

Challenges in understanding what elements to bring to answer the question accurately

Lack of confidence in attempting the JC Economics examination
Almost every student faces at least one of these challenges when it comes to JC Economics. That is where Tutor City comes in. We can help students excel in the subject by overcoming these challenges and working on their strengths. By the time they have to give the examination, they will be well-versed with the subject and have the confidence to tackle any question.
Benefits Of JC Economics Tuition By Tutor City

By now, you are familiar with all the basic workings of JC Economics and how it can be taught. Of course, to make an informed decision, you need to know how you can benefit from our service. Here are the biggest advantages you can reap from our JC Economics tuition service:

1. Custom-Tailored To Suit Students Learning Style And Needs

We don't believe in a one size fits all solution. That is because each student has unique needs and learning styles. Our job is to ensure that the teaching style complements their learning style and caters to their academic needs.

That is why each tuition is customized to suit the needs of the student. The tuition's pace and style will be personalized so the student can learn better and according to their requirements. Our tutors will first uncover the strengths and weaknesses of the student.

After that, they will ensure that the weaknesses are targeted so they can be turned into strengths. Doing this will allow students to comprehend the JC Economics syllabus much more effectively.

2. Effective Time Management Strategies

Almost all students struggle with time. That is because the JC Economics examination is lengthy, and it can take a good amount of time to solve. That is why our tutors focus on helping students work on their time management strategies.

Effective time management is done by helping students practice past papers and timing them. Doing so will help them understand where they stand, and the additional time they are taking to complete the examination. Ideally, students should finish their exams and still have enough time to double-check their papers.

That is why we focus on time management from day one in our JC Economics tuition service. Students are given the tips, tricks, techniques, and tools to finish their exams on time. They are guaranteed to have enough time to complete the paper and check it before submission during their examination.

3. Increased Confidence

Did you know that if students are confident in their abilities, they will do well in their exams? That is something we have noticed over these years, and that's why we focus on helping students increase their confidence. We do this by ensuring that they have mastered all complex concepts and questions.

Having increased confidence is one of the most important things for any JC student. It allows them to be less fearful and do well in their examinations. Our tutors will guarantee that students are confident in the subject.

Our JC Economics tuition service will help students be more positive about economics to excel in it with ease. Such confidence will also transfer to other subjects, and students will overall do well in all of their examinations.

4. Access To Resources

Relying on school notes and materials is not enough. Students who want to secure an A grade need to go beyond this and access additional resources. That is where Tutor City comes in.

Our tutors have a wide pool of resources that allows them to help students get an A grade. Students will gain access to various materials such as notes, past papers, and reading materials to enhance their knowledge of the subject. Our teachers have collected many resources over time so students can benefit from the benefit.

These additional resources will help students understand complex concepts, remember these concepts, understand how to answer questions accurately, and much more. Any tutor you choose from our pool will have access to these resources.

5. Academic And Non-Academic Mentoring

JC is a confusing time for many students. Our tutors understand this because they have also gone through the same process before starting their careers. It is a time when students must make major decisions that will impact their prospects and career path.

That is a lot of pressure on a student, and many can't deal with it. However, our tutors are well-versed with the academic system, and they can help students understand what they want. They can also help them pick the right subjects to get into the university of their choice.

Our tutors provide such mentoring and academic support because they believe in the success of students. That is why they can provide sound advice that will benefit students in the university. Apart from the fantastic JC Economics tuition service, students can also receive mentoring on what path to take.
Topics Covered By Tutor City's JC Economics Tuition

Here are some of the H1 Economics topics we cover:

The central economic problem

Case study analysis

Market failure

Price mechanisms and applications

Markets

National economy

Standard of living

Introduction to Macroeconomic analysis

And much more
Here are some of the H2 Economics topics we cover:

Essay writing techniques and skills

Firms and decisions

Introduction to Macroeconomics

The national and international economy

Macroeconomic aims and policies

Globalization

And much more
Here are some of the H3 Economics topics we cover:

Rationality in decision-making

Strategies and market failure

Firms

Firms and strategies

Globalization and economic performance

Multinational enterprises and economies

Globalization

Economic performance and policies
Skills Taught By JC Economics Tutors At Tutor City

Every examination paper requires a set of skills. Knowing this is what differentiates students that score high and those that they don't. That's why our tutors ensure all students have these skills to excel in their JC Economics examination. Here are the most important skills we focus on:

Building a strong foundation of basic Economics concepts

Simplifying challenging Economics concepts

Tips and techniques to analyze case studies accurately

Tips and techniques to effectively memorize JC Economics content

Accurately understanding what the question requires

Accurate answering techniques

Accurate sketching of JC Economics graphs

Application of memorized content in questions

Effective strategies for time management

Speed in the case study analysis

Speed in essay writing

Strategies for forming concise arguments
Students require all these skills, and examiners expect students to demonstrate these skills in their exams. That is why our JC Economics tuition service focuses on helping students enhance these skills to score well.

Qualities To Look For In A JC Economics Tutor

Here are the most valuable qualities you should look for in a JC Economics tutor:

1. Passion For Teaching

Passion is the drive for excellence. That is why you need a JC Economics tutor who is passionate and committed to helping students excel. To gauge their commitment, you should always have clear communications and set your expectations from the start. If they can commit to your schedule and needs, they are the right fit.

2. Experience
Experienced JC Economics teacher will have the right training and qualifications to teach the subject. Besides that, they will be able to understand the students' needs better and help them out. At Tutor City, we always highlight the experience of tutors. It will allow you to make an informed decision.

3. Reviews Always check what other people are saying about the tutor. The first-hand experience of people from the tutor will help you understand how they teach and if they teach week. You can check online reviews or ask people you know if they have had experience with the tutor. At Tutor City, you can request testimonials and then judge if they are the right fit.

How do I find a good Economics tutor?

Let us help you!

We have an impressive pool of Econs Tuition Teachers and JC tutors in Singapore who can cover H2 Economics Tuition, H1 Economics Tuition, IB Economics Tuition, Microeconomics tuition and Macroeconomics tuition.

Our tutor database comprise of University lecturers, MOE JC teachers and graduates from top universities in Economics.

Your child does not need to fear Economics and we will conduct a stringent process in selecting the top-notch economics tutors for you.

Our dedicated economics specialists are dedicated in guiding your child and all ready to help you get that A!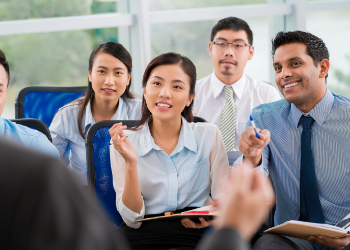 Contact our qualified Economics specialists today
What is Economics all about?

In layman terms, Economics is the study of the ways in which resources are utilized in industries, businesses and people.

Many topics revolve around Economics; macroeconomic policy, production, efficiency, market failure, opportunity cost, resource allocation etc.
Read also: 10 Key Terms in Microeconomics Every Student Should Know
Economics gives you a wide lens on how to view society as a whole...
...and what drives every minuscule action that will affect every part of it, and how we can help benefit the world by changing the way we live.
Schools of Thought: Mainstream vs Heterodox

These are commonly-asked questions by many students contemplating whether or not to study Economics. To start with, one should understand Economic theories and its application to the modern world. There are 2 broad categories of thinking:
[Mainstream economics]
...is a name coined to describe an orthodox or neoclassical school of economic thought, whose concepts are central to economic theories currently being taught in many universities around the world. Popularly-known, mainstream economics states that markets are moved by an "invisible hand" and follow rational choice theory where all actors are rational and maximize their own utility. The origins of mainstream economics began in the mind of Adam Smith.

A major criticism is they do not take the irrational nature of markets and individuals into consideration, thus there is an emergence of alternative fields of study, which is discussed in the next category of thinking.
[Heterodox economics]
...is a new economic thought that falls outside of mainstream economics, which is critical of the role of the government and the rationality of actors. One example in this field of thinking is behavioral economics which take into account factors that affect an actor's decision is not quantifiable and markets is not always efficient, e.g global financial crisis. Another example of heterodox economics is environmental economics - a field that studies policy decisions for promoting sustainable businesses and reducing pollution.
Learning the 2 different schools of thought would give students a worldly view on how Economics impact the decision-making process of government institutions on how policies are formulated, to how a man in the street decides on where to spend his next dollar.
Reasons to study Economics
There are a variety of reasons why students want to take up economics as one of the subjects for A-levels or IB.

1. It's a career choice - Studying economics opens up a variety of careers relating to public policy planning in government agencies, finance sector, banking and insurance, etc. It also teaches you on how to manage your resources if you want to start your own business.

2. Personal knowledge - Many students can also benefit from studying Economics as it teaches you topics on poverty, inflation and unemployment. These affects your and even your parents' livelihoods so knowing economic trends or cycles can predict your future income.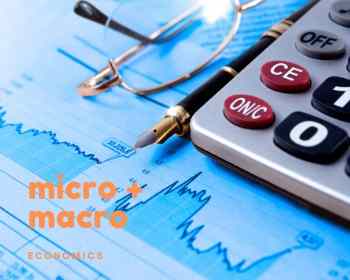 Problems with micro or macro econs? Get help now
Importance Of Getting A Good Economics Tutor From The Start...
If you plan on doing Economics at the university level, you will need to take the subject at the JC or IB level. It builds a strong foundation and sets the tone for how well you will do at a higher level. To prepare yourself for your future journey, you need to develop a deep understanding of the subject.

However, you can go beyond and also apply for other degree choices such as public policy planning, banking, insurance, finance, and much more. It will open up many doors for you and allow you to be successful in your further education. So, a great Economics tuition service will help build a strong foundation that you can use at the university level.

For more information about our Economics tuition, feel free to get in touch with us now.
Other useful articles:
Top 32 Economics Tuition Options in Singapore
How to study economics effectively