Best Economics Tutors To Ace Your Economics Exam
Economics in Singapore

In most junior colleges, 50% of the cohort fails economics during the prelim exams.

Yet, a majority of them will pass the final A-level exam and a good 20% of the students who failed prelims will go on to score a distinction eventually!

"Why is this so?"

The answer lies behind the difficult school papers being set by JC teachers that are much higher than the standards set by A-level markers.

So don't hit the panic button yet if you just got a U grade for our prelims, read on to find out how you can turn things around.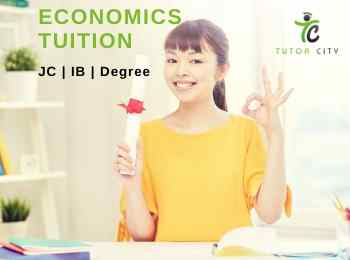 Looking for an Economics tutor? Make a free request now!
How much do Economics tutors charge?

The average hourly fees for Economics lessons ranges from $40 per hour to $120 per hour, depending on the tutor's credentials, experience and the level to teach.
Tutor Type

Pri 1-3
IGCSE 1-3

Pri 4-6
IGCSE 4-6

Sec 1-2
IGCSE 7-8

Sec 3-4
IGCSE 9-10

JC Year 1
IB Year 1

JC Year 2
IB Year 2

Poly Student

$20 - $25

$20 - $25

$25 - $30

$25 - $30

NA

NA

Undergrad

$25 - $30

$25 - $30

$30 - $35

$30 - $35

$40 - $50

$40 - $50

Part-Time Tutor

$25 - $30

$30 - $35

$35 - $40

$35 - $40

$40 - $50

$45 - $60

Full-Time Tutor

$30 - $35

$35 - $40

$35 - $40

$40 - $50

$50 - $60

$60 - $70

Teachers

$45 - $50

$50 - $70

$50 - $60

$60 - $70

$80 - $100

$90 - $120
For Integrated Programme or Special Needs students, rates are higher due to a higher level of learning that the tutor is required to have.

What is Economics all about?

In layman terms, Economics is the study of the ways in which resources are utilized in industries, businesses and people.

Many topics revolve around Economics; macroeconomic policy, production, efficiency, market failure, opportunity cost, resource allocation etc.
Read also: 10 Key Terms in Microeconomics Every Student Should Know
Economics gives you a wide lens on how to view society as a whole...
...and what drives every minuscule action that will affect every part of it, and how we can help benefit the world by changing the way we live.
Schools of Thought: Mainstream vs Heterodox

These are commonly-asked questions by many students contemplating whether or not to study Economics. To start with, one should understand Economic theories and its application to the modern world.

There are 2 broad categories of thinking: Mainstream Economics and Heterodox Economics.
[Mainstream economics]
...is a name coined to describe an orthodox or neoclassical school of economic thought, whose concepts are central to economic theories currently being taught in many universities around the world.

Popularly-known, mainstream economics states that markets are moved by an "invisible hand" and follow rational choice theory where all actors are rational and maximize their own utility. The origins of mainstream economics began in the mind of Adam Smith.

A major criticism is they do not take the irrational nature of markets and individuals into consideration, thus there is an emergence of alternative fields of study, which is discussed in the next category of thinking.
[Heterodox economics]
...is a new economic thought that falls outside of mainstream economics, which is critical of the role of the government and the rationality of actors.

One example in this field of thinking is behavioral economics which take into account factors that affect an actor's decision is not quantifiable and markets is not always efficient, e.g global financial crisis.

Another example of heterodox economics is environmental economics - a field that studies policy decisions for promoting sustainable businesses and reducing pollution.
Learning the 2 different schools of thought...
...would give students a worldly view on how Economics impact the decision-making process of government institutions on how policies are formulated, to how a man in the street decides on where to spend his next dollar.
Reasons to study Economics
There are a variety of reasons why students want to take up economics as one of the subjects for A-levels or IB.

1. It's a career choice - Studying economics opens up a variety of careers relating to public policy planning in government agencies, finance sector, banking and insurance, etc.

It also teaches you on how to manage your resources if you want to start your own business.

2. Personal knowledge - Many students can also benefit from studying Economics as it teaches you topics on poverty, inflation and unemployment.

These affects your and even your parents' livelihoods so knowing economic trends or cycles can predict your future income.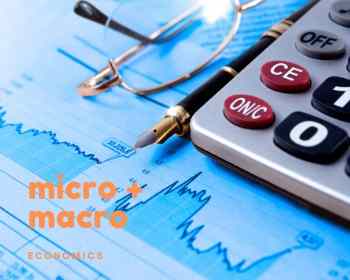 Problems with micro or macro econs? Get help now
How can an Economics Tutor help your child improve results?

1. Hone your analytical skills - Develop analytical skills to tackle difficult questions in the A-level examinations or IB examinations with help from our Econs Tutor Singapore.

2. Conceptual mastery - A good econs tutor will help you build a strong foundation by mastering the key concepts in Economics and applying them to real world case studies.

3. Discussion-based tuition - An econs tutor singapore will also discuss key economic issues to increase your knowledge of global issues and interest in Economics

4. Problem solving - Solve real life economic problems in a creative and realistic way with guidance from good tutor.

5. Resources – Get personal notes, past years A-level Economics papers or IB papers from Economics home tutors who are experienced in tackling the difficult questions.
Read Also: Enhance your performance in economics with online tutors
How do I find a good Economics tutor?

1. We'll help you find the best Economics Tutors

Let us help you!

We have an impressive pool of Econs Tuition Teachers and JC tutors in Singapore who can cover H2 Economics Tuition, H1 Economics Tuition, IB Economics Tuition, Microeconomics tuition and Macroeconomics tuition.

Our tutor database comprise of University lecturers, MOE JC teachers and graduates from top universities in Economics.

Your child does not need to fear Economics and we will conduct a stringent process in selecting the top-notch economics tutors for you.

Our dedicated economics specialists are dedicated in guiding your child and all ready to help you get that A!
Success in Econs is not too far away when you engage our Economics tutors!
2. Personalised Coaching

1-to-1 Having individual attention from your Econs tutor will ensure that you clear all your doubts on problem areas.

They will assess your understanding from time to time, explaining the concepts in different ways or using a more easy-to-understand method so you can grasp the concepts correctly.

3. Develop exam-answering techniques

Your econs tuition teacher's job is to help you overcome your difficulties in learning economics, break through the barriers and develop good exam-answering techniques to sit for the A-level Economics examination.

Start when your child begins Year 1, as JC2 Economics tuition may be too late by then and your child will have accumulated many doubts and weak topics.
There is no one-size-fits-all solution to acing the IB or A level examination...
...other than putting in the hours to practice and perfect your answers in all the topics.

But having 4-6 subjects to prepare for the final year exams, Economics is not the only subject that you have to worry about.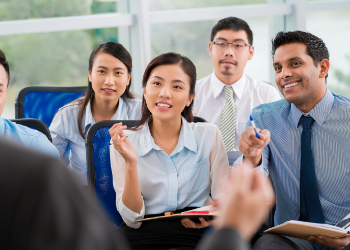 Contact our qualified Economics specialists today
Tutor City - Singapore's Top Tuition Agency

Our Economics private tutor will provide you with many economics articles and practices faced real-life, which requires you to think creatively and realistically.

Rest assured that the our private tutor will equip you with the relevant skills that is necessary to take the exams. Once you come out to the working world, you will be able to use your knowledge and skills to advice businesses and predict future buying behaviour.
If you need a qualified JC or IB Economics tutor from a reputable tuition agency that provides fast service and reasonable rates, you are at the right place. Our outstanding list of econs tutors are well-versed with the exams and they are able to provide JC A levels tuition (H1, H2, H3 Economics), or the IB in Singapore.
With our simple tutor request form, getting a private economics teacher can be done quickly online or a phone call.
Other useful articles:
Ultimate Guide to Economics Tuition in Singapore - 32 listings!
How to study economics effectively