Get A Qualified GP Tutor To Ace Your General Paper exam!
If you're failing or barely passing GP, you gotta be really panicky when the A-level examinations are round the corner.

There is no escape for this subject as GP is a compulsory H1 subject in the A-level examinations in Singapore where all students in JCs have to sit for.
How much do GP tutors charge?
The average hourly fees for GP lessons ranges from $35 per hour to $120 per hour, depending on the tutor's credentials, experience and the level to teach.

Tutor Type

Pri 1-3
IGCSE 1-3

Pri 4-6
IGCSE 4-6

Sec 1-2
IGCSE 7-8

Sec 3-4
IGCSE 9-10

JC Year 1
IB Year 1

JC Year 2
IB Year 2

Poly Student

$20 - $25

$20 - $25

$25 - $30

$25 - $30

NA

NA

Undergrad

$25 - $30

$25 - $30

$30 - $35

$30 - $35

$40 - $50

$40 - $50

Part-Time Tutor

$25 - $30

$30 - $35

$35 - $40

$35 - $40

$40 - $50

$45 - $60

Full-Time Tutor

$30 - $35

$35 - $40

$35 - $40

$40 - $50

$50 - $60

$60 - $70

Teachers

$45 - $50

$50 - $70

$50 - $60

$60 - $70

$80 - $100

$90 - $120
For Integrated Programme or Special Needs students, rates are higher due to a higher level of learning that the tutor is required to have.
How can a GP tutor help improve your grades?

Having a GP home tutor can help you in several ways:

1. Focus on problem areas: A good general paper tutor can deep-dive into the source of a student's misunderstanding and resolve all doubts effectively.

2. Teaching at student's pace: In a 1-to-1 general paper tuition setting, the tutor can explain in different manners until the student grasp the concept and write the essay in a coherent manner.

3. Overcoming shyness: A shy student usually refrain from asking questions in a classroom for fear of being ridiculed, thus in a private GP tuition class this would let the student ask questions freely.

4. Help after-tuition hours: Most private tutors connect with their tutees after classroom-hours, via whatsapp/skype etc, especially when last-minute questions need to be answered urgently before the test.

5. Comfort of the home: Away from the chaotic classroom, students fare a lot better in a peaceful home setting where they can absorb and learn at their own pace.
Where can I find a good GP tutor?

We can help you find a suitable GP tutor to prepare your child for the A-level exams.

Reasons to choose Tutor City:

1. Elite crop of the best General Paper Tutors Singapore

Our impressive list of top GP tutors database give you many choices based on your budget, timings, gender requirements and location.

Being experts in their own field, our private GP tutors are competent and enthusiastic in helping your child succeed in the exams, by providing materials on GP Paper 2 answers and Paper 1 tips or resources.

Tutor City is eager to assist you in equipping your child with the skills and tools needed to achieve a distinction for the A level examinations.

2. Skill-based Learning

Tutor City's amazing tuition teachers in Singapore offers the best undivided attention to give your child a major boost to score for the A-level exam.

Our tutors improve all the skills required; be it vocabulary, grammar, oratory or writing, your child can excel in these aspects in JC GP.

Don't miss out on the outstanding performance that you child can achieve with our help and remove the stress that you child is facing.
Here are 4 traits of a good GP tutor, what you should look out for

Should I attend a GP Tuition Centre instead?

Forget the GP tuition centres as they are no different from the classes in junior colleges where there is a lack of individual attention.

A private GP tutor will be able to provide the resources and coaching which are personalised to the needs of your child.

The best GP tuition teachers can share their personal content notes, share tips and tricks on how to score points, imparting valuable knowledge to students who can record down on summary cards for future referencing.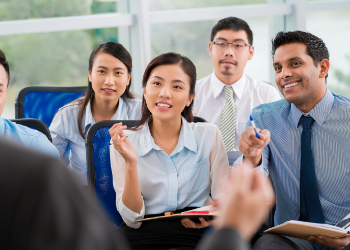 Increase your GP essay writing skills now! View our impressive tutor listings
Are you ready to hire a resourceful home tutor for your child?

Let us take over the difficult part of sourcing for a good GP tutor so you can spend more time on other matters.

Get help with GP for your child now!
Tutor City: #1 GP Tuition Agency in Singapore
If you are looking for a good GP tuition agency, you have come to the right place!

Unparalleled service level, convenience, reasonable rates are what Tutor City have to offer, and to top it all, we have the best General Paper tutors and JC teachers in Singapore for your selection.

As an eager parent, we are sure that you want to give your child the best tuition in GP and we are here to partner you on this mission.
Finding a tutor is easy with our online request form, and we are just a phone call or message away.