Find Top History Tutors For All Levels Here!
There are many reasons to study History
History is about learning the past and allows us to apprehend, learn and be taught on individuals' past experience so as to improve our lives to lead to a better future. Although History revolves around past events, learning become more effective when individual generate interest rather than purely based on memorizing. This is when History home tuition becomes significantly important.

It is crucial to start taking humanities at an earlier age. This is to prepare your child to be more disquisitive, knowledgeable and compassionate. It helps to explain the link between past and present and to allow your child to understand why society is interpreted in such a way.

Looking for the best history tutor? Submit a free request now!
Our solution - Private History Home Tuition to help your child excel

1. 1-to-1 Attention: Local Singaporean parents would prefer private history tuition over tuition centres as home tutors are able to focus their full attention on their child and customize the lesson plan in order to help him remember key Historical events and write better essays.

2. Convenience: Don't worry about the question 'How to find history tuition near me?' A history tutor singapore can provide 1-to-1 tuition or small group tuition in your house, at your preferred time, saving you the commuting time if you sent your child to a tuition centre.

3. Personalised notes and materials: Good history tutors can make question banks, answer sheets, use online resources to help boost your child's understanding of history. The tutor can also provide and go through past year history exam papers to better prepare for the O-level history, A level history or IB history examination.

4. Study at own pace: In a comfortable home setting, unlike school teachers who rush through topics, your child can focus on learning history at his own pace.

5. Overcoming fear: Your child do not need to fear being ridiculed by his or her classmates if there are many questions to be asked, thus learning more in each history tuition class.
6. Making lesson less boring: A good history tutor share personal life experiences and stories to make lesson fun and interesting.
How much do History tutors charge?
The average hourly fees for History tuition ranges from $30 per hour to $130 per hour, depending on the tutor's credentials, experience and the level to teach.
Tuition Rates
Per Hour

Part-Time
tutors 1

Full-Time
tutors

Ex/Current
Teachers

Pre-School

$20 - $25

$30 - $40

$40 - $50

Primary / PYP

$25 - $30

$35 - $50

$55 - $70

Secondary / MYP

$30 - $40

$45 - $60

$70 - $90

JC / IB DP

$40 - $60

$60 - $80

$90 - $130

Degree & Diploma

$50 - $60

$60 - $80

$90 - $120

Music / Piano 2

$30 - $40

$50 - $60

$60 - $70

Adult Language 3

$40 - $50

$50 - $60

$70 - $80
1. Includes students in polytechnics, universities and graduates tutoring part-time.
2. Either 45 min or 1 hour lessons. See our music page for details.
3. Language proficiency range from basic to advanced so rates will be quoted upon knowing each learner's needs.
4. For Special Needs education, rates are higher due to specific training and certifications which tutors need to have.
Why do you choose Tutor City for History home tuition
1. Relevant educational background
At Tutor City, all our History home tutors are proficient and have been through the education system in Singapore. Tutor City provides a broad database of private History tutor with vast experience in the education field. They are able to give good advice and tips on what the students should look out for during examinations and impart them with skills to to tackle and answer questions. This will make students feel much more at ease and be better prepared compared to their fellow classmates who are not receiving any home tuition.

1. Focus and Dedication
The History home tutor will engage the students using different approach and share methods that can make memorizing much easier. Students will eventually be more motivated and gradually work harder to achieve their desired results. The History home tutor also helps student to recap past work by having the student summarizes past topics and at the same time, go through new topics to ensure that the student is able to keep up with the curriculum in school.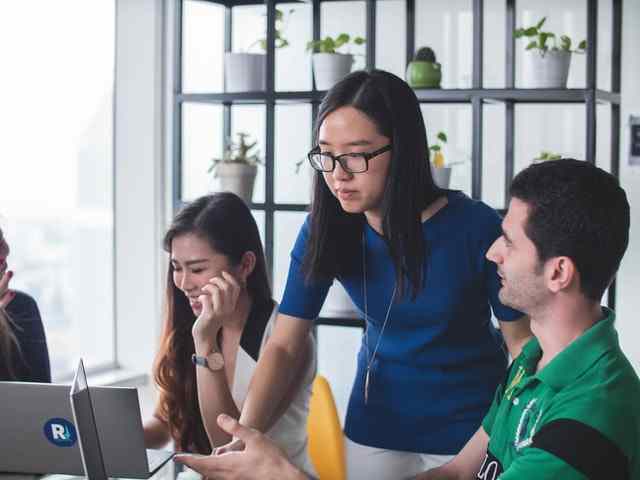 Want to know more? Meet our History tutors
Challenges Faced by Students

To understand why investing in the best history tuition in Singapore is important, we must first understand the multitude of challenges that students face during their course of study.

1. Essay Writing

From the viewpoint of exams, students often struggle to keep an unbiased perspective as they write argumentative essays. It is also difficult for students to structure their ideas in effective ways. Even if a student has thorough understanding of history, it is essential for them to understand what the question demands and develop an answer accordingly.

One of the main reasons why students struggle to score well in the history subject is due to their struggle of answering the question directly. In an attempt to include all of their course material in the answer, students often confuse several historical perspectives and end up writing an unstructured essay with dispersed ideas.

2. Memorization

History is a subject that requires a considerable amount of memorization. Students are expected to remember dates of important historical events, important figures, and the various challenges faced by societies throughout the years. As students try to memorize all of their course content, they struggle to memorize all of the details properly which results in inaccurate or insufficient information in their argumentative essays.

For source-based questions, students are expected to have a thorough understanding of the course content beforehand. Many students struggle to relate the source content with their own syllabus, which results in low scores on exams. If the student is unfamiliar with relevant information, it becomes difficult for them to craft a proper argument in their exam paper.

3. Time Management

Apart from understanding and memorization of the history syllabus, many students also struggle with time management. Since history exams often include long essays, it is difficult for students to complete their answers within the time constraint if they have not practiced past papers before.
Benefits of History Tuition

Once students actively engage in history tuition, they can easily overcome all of the challenges outlined above and start performing better in exams. Here are a few more benefits of history tuition in Singapore:

1. Work on Students' Weaknesses

Every student has a weak spot. History is a subject that requires vast knowledge and understanding, memorization of dates and figures, critical analysis, and the ability to write well-structured essays. When you start getting tutored by an experienced history teacher, the tutor will be able to determine the specific weaknesses of the student and help them overcome each one individually.

2. Review of Essay Writing Skills

If a student wishes to score well in history, they must know how to write impressive essays. Since it is difficult for a schoolteacher to focus on the writing skills of each student, history tuitions in Singapore are a great way of developing and polishing your essay writing skills. The tutor will be able to provide their full attention towards the student and thus mark their learning progress over time. Whether the student struggles in memorization of important dates or lacks a theoretical understanding of history, the tutor will be able to help them develop effective essay writing skills that help them in future examinations.

3. Access to Learning Material
The main reason why students struggle with the history subject is due to inadequate resources. With a history tutor, the student can have uninterrupted access to relevant material and additional notes that can help them study better. The student can keep their notes organized according to each topic of their syllabus through this wider access to learning material. Tutors also provide practice questions for students to test their understanding which further helps them develop a strong hold on the subject.

4. Confidence and Reflection

One of the most important things that history tutors in Singapore focus on are confidence and reflective thinking skills. While a student focuses on learning the syllabus content at school, history tuition can help them work on their reflective and analytical skills simultaneously.

5. Advice on Future Career Paths

Under the mentorship of an experienced history teacher, students can understand how the study of this subject can open up more opportunities for them in the future. Tutors tend to offer recommendations and advice regarding university majors and career paths in case a student wishes to pursue history in further education.
Some myths about learning history debunked here!
Educational Levels and Topics

1. Secondary & O level History

In Singapore, studying history means engaging with a range of different topics at each educational level. In secondary school history tuition, tutors tend to focus on a syllabus that includes early European dominance, expansion of colonies in Southeast Asian regions, and the impact of colonization. The discussion further leads to the impacts of World War 1, decolonization and the development of independent nations, World War 2 in Europe and Asia-Pacific, the Cold War, and the reasons behind each of these wars ended.
Starting from the 2024 Secondary 1 cohort, there will be some changes to the Secondary syllabus. At the lower secondary level, the G1 Humanities subject will comprise Social Studies and Humanities Exposure Modules (Geography, History and Literature in English). At the upper secondary level, students taking G1 Humanities will take Social Studies, and choose one of three exposure modules (i.e. Geography, History and Literature in English).
This is part of the changes towards Full Subject-Based Banding (Full SBB) to provide students with greater flexibility to customise their secondary education. The changes under Full SBB will also allow students to have a more enriching secondary school experience by creating more chances for them to interact with peers from diverse backgrounds. Read the full details at MOE's press release here.
Read also: 7 useful tips on how to score A1 for O-level History
2. Junior College & A level History

After this basic understanding of major historical events, tutors at the junior college (JC) level tend to focus on more advanced concepts. This includes understanding the Cold War in detail, the global economy, and how international peace and security is maintained throughout history. It further delves into the independence of Southeast Asia, and the struggle to maintain political stability and economic development after gaining independence from colonial rule. Know about about the A-level History syllabus here.
Read also: 8 revision tips for A-level History

3. IGCSE History

For IGCSE history, the course content is already devised by Cambridge International Examinations. This includes studying the nineteenth and twentieth century historical events in great detail, as well as focusing on individual nations such as Germany, Russia, US, China, South Africa, and Israel and Palestine.

4. IB History SL / HL

At the IBDP level, tutors focus on teaching students about military leaders, the move towards a global war, and the importance of rights and protests. There is further study about conflict and intervention, the after-effects of war, and the complicated relationship between society and the economy.
Read also: IB History - how to evaluate a source
Important Qualities to Look for in a History Tutor

If you are searching for the best history tutor in Singapore, here are a few qualities that you should look for:

1. Ability to Focus on the Individual Student

The entire purpose of investing in home tuition for history is to have a 1-on-1 learning experience. A good history tutor will be able to determine and prioritize the needs of an individual student rather than following a fixed schedule of what should be taught. It is important to recognize the weak areas of the student and help them overcome the challenges effectively.

2. Develop Critical Thinking Skills

To score well on a history exam, every student must have critical thinking skills that allows them to provide arguments that are reasoned and logical. A good tutor should be able to help a student differentiate between fact and judgement, thus allowing them to improve their essay writing skills in history through critical analysis.

3. Academic Qualification

A good history tutor should have a relevant degree in history themselves. In order to teach a subject coherently, it is essential for the tutor to have exemplary knowledge of the course content themselves.
Learning History without the barriers

Many of us are fearful of taking History as the humanities subject as there are too much historical contents that need to be memorized. In school, teacher is too occupied with following up the syllabus to ensure that the students are in time to finish the full syllabus before examinations. Thus, the teacher might not be able to make the subjects as exciting to entice the students. History home tutor can customize the lessons to motivate the students and develop their interest towards History.
As the educational level goes higher, the expectation from students are higher. They are expected to obtain the necessary knowledge and comprehension skills to produce and present justifiable arguments in well constructed essays on historical issues. At higher level H2 History tuition, Tutor City is able to provide experience private tutor for H1 and H2 history to help students to inquire, judge, interpret and think logically and the skills to grasp relevant information. This is to ensure that the students can score well during examination.
Why learn History in the first place?

History can be a rather dull subject at time, but it is essential.

Most students have this opinion that history is rote memorization of key dates and events. However, the important point is to learn and appreciate why these events took place, its impact on the world and what we can learn from it to apply in the future.

For example, why did the holocaust happen and its relation to World War 2, and what we can do to prevent a similar event.

History is a subject which is compulsory from Secondary 1 onwards, and later on students have to choose combined or pure history at the upper secondary level.
This might also interest you - How to memorize dates or names in History

Embark on a History Career. Hire the best History home tutor now!
Tutor City: #1 History Tuition Agency

Tutor City provides the best History home tuition specialists for all levels from O level history tuition and A level history tuition, IB History and undergraduate level History. Our qualified and dedicated tutors can provide 1-to-1 tuition or small group tuition in your house, at your preferred time.

History tuition is therefore, one of the most highly demanded tuition in Singapore due to its importance in the educational pathway to a good future. Many parents have found it a necessity to engage a History tutor for their child, and Tutor City is here to assist you if you need one.

Time is of the essence. Get a History tutor from us now!