Ace the Biology exams with our Biology Home Tutors!
Biology as one of the 3 science subjects

Biology is one for the 3 science subjects that is taken in Singapore by Secondary and Junior College students, due to its practicality and compulsory subject for those pursuing medicine, dentistry, biological science and other science-related tertiary courses. We have new fields in botany, biotechnology, ecology, genetics, medicine, anatomy, pharmacology and many others. Biology is offered in MOE curriculum starting from Secondary level to Junior College and IB.
Being a new subject, reading volumes of information and answering exam questions proves a daunting task for most students who have to learn Biology from scratch.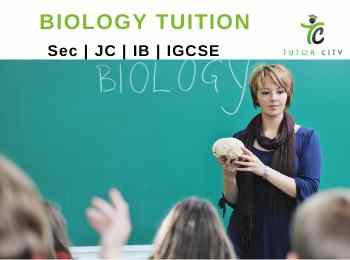 Need a biology tutor urgently? Request for a tutor now!
Our solution - Private Biology Home Tuition has many benefits:

1. Customised lesson plans: Local Singaporean parents would prefer private biology tuition over tuition centres as home tutors are able to focus their full attention on their child and customize the lesson plan in order to help him grasp the biological theorems and formulas.

2. Time Saving: Dedicated biology tutor singapore can provide 1-to-1 tuition or small group tuition in your house, at your preferred time, saving you the commuting time if you sent your child to a tuition centre.

3. Personalised resources: Good biology tutors can make question banks, data booklets, use online resources to help further your child's understanding of biology. The tutor can also provide and go through past year biology exam question papers to better prepare for the O-level biology or IB biology examination.

4. Stress-free environment: In a home setting, there is no pressure to rush through topics and your child can focus on learning biology at his own pace, as compared to the chaos in biology tuition classes.

5. Overcoming fear: Your child is free to ask any questions without fear of being ridiculed by his or her classmates, thus learning more in each biology tuition class.
How much do Biology tutors charge?
The average hourly fees for Biology lessons ranges from $30 per hour to $120 per hour, depending on the tutor's credentials, experience and the level to teach.

Tutor Type

Pri 1-3
IGCSE 1-3

Pri 4-6
IGCSE 4-6

Sec 1-2
IGCSE 7-8

Sec 3-4
IGCSE 9-10

JC Year 1
IB Year 1

JC Year 2
IB Year 2

Poly Student

$20 - $25

$20 - $25

$25 - $30

$25 - $30

NA

NA

Undergrad

$25 - $30

$25 - $30

$30 - $35

$30 - $35

$40 - $50

$40 - $50

Part-Time Tutor

$25 - $30

$30 - $35

$35 - $40

$35 - $40

$40 - $50

$45 - $60

Full-Time Tutor

$30 - $35

$35 - $40

$35 - $40

$40 - $50

$50 - $60

$60 - $70

Teachers

$45 - $50

$50 - $70

$50 - $60

$60 - $70

$80 - $100

$90 - $120
For Integrated Programme or Special Needs students, rates are higher due to a higher level of learning that the tutor is required to have.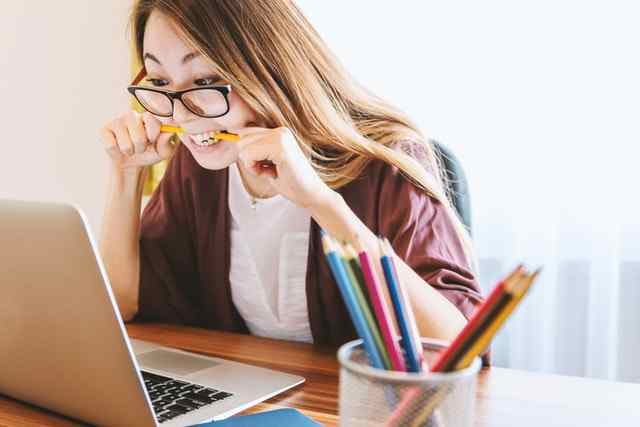 No Biology question can be too difficult with our tutor at your child's side. Find one now!
If you need biology tuition in Singapore to help your child improve his/her biology grades, don't hesitate to send us a tutor request. Tutor City is Singapore's most popular tuition agency for Biology and we have a wide range of experienced biology tutors who has been helping many students taking their O level or A level Biology.

Our tutors with rich teaching experience have the right mindset and attitude to help your child succeed, and many come from reputable schools as well as attaining distinctions in Biology for their own exam scores. From university undergrads to school teachers, our agency will find the right biology tutor you require.
Is there a need for Private Biology tuition in Singapore?

Firstly, we ask ourselves 'What is Biology?'

Biology is the study of life and living organisms. Learning Biology revolves everything about animals, plants, humans and the study of their development, origins and formation. Biology's sub-topics include Cell Biology, General Biology, Genetics, Biochemistry, Biotechnology, Zoology, Botany, Anatomy etc.

Biology is taught and tested at various levels listed below:
1. Secondary Biology (Pure/Combined)
2. IGCSE Biology
3. 'A' Level Biology (H1 Biology, H2 Biology, H3 Biology)
4. International Baccalaurate (IB) SL / HL Biology
5. Tertiary level Biology (Polytechnic, University)
So what makes a good Biology tutor?

1) A good Biology tutor definitely has to have sound knowledge of the subject, preferably with a Bachelor's or Masters degree majoring in Biology.

2) Ideally, the Biology tutor would also be experienced in teaching Biology at O or A levels. The tutor would have known how to transfer the already considerable knowledge of Biology to the student. A person with a teaching certificate, or a Bachelor of Education from NIE would be ideal.

3) Lastly, a tutor with good natural communication skills and patience, without losing his/her temper at the student, would be very much in demand.
"4 traits of a good biology tutor, what you should look out for"


Want to know more? View our tutor listings here
JC A-Level H1/H2/H3 Biology Tuition

The A-level Biology syllabus is several notches above the O-level one and is notoriously difficult to pass, let alone score a distinction for this subject. Many students complained that the content is deeper and wider where topics in Evolution and Molecular Biology often give students sleepless nights.

Due to this high level of difficulty, H2 Biology tuition is often requested by many JC students who want to keep up with their peers. Getting an A level Biology tutor, be it H1 Biology H2 Biology H3 Biology, this can help your child in many ways than one. Not only can the JC biology tuition teacher provide customized notes and share their shortcuts in learning concepts quicker, the tutor can also improve your child's confidence in doing the exam papers.
Tutor City: #1 Biology Tuition Agency

Tutor City provides specialist Biology tutors for all levels from Secondary (O level) and JC (A level) Biology, IB Biology and undergraduate level Biology. Our qualified and dedicated tutors can provide 1-to-1 tuition or small group tuition in your house, at your preferred time. No Biology problem is too difficult to resolve with our home tutors at your child's side.

Biology tuition is therefore, one of the most highly demanded tuition in Singapore due to its importance in the educational pathway to a good future. Many parents have found it a necessity to engage a Biology tutor for their child, and Tutor City is here to assist you if you need one.

Time is of the essence. Let Our A level biology tuition teachers help