Ace The English Exams With Our Qualified English Tutors!
The main language in Singapore is English

This fact alone means it is important that your child cannot afford to have bad English language skills.
It is the main medium of instruction in all levels of business and education in Singapore. If your child is poor in English, he/she will also struggle with science and maths as well.
If your child manage to get into a JC, a pass in General Paper (GP) is compulsory in order to get into a university. There are also IP English Tuition teachers for those in the through-train programme that goes direct to the A levels. We also have IB English tuition for students studying in international schools.

So if your child is not proficient in English or is aiming for an A, it is imperative that you get English Tuition Singapore for them now!

Our Solution: Private English Tuition can help in many ways
1. Certified English Teachers: We have native English speakers and local graduates who are extremely familiar with the syllabus and specialise in teaching only English.

2. Preventing shyness: In a home tuition environment, students are less shy about asking questions to their english tutor as compared to a classroom environment where they fear being ridiculed by their peers.

3. Lesson notes and materials: Private English home tutors provide notes and past year exam papers that are relevant to your child's needs.

4. Flexible timings: You can set the days and time according to your child's timetable. The English Tutor Singapore will also come to your home in any areas. Getting English Tuition Yishun, Pasir Ris, Jurong West or central regions is not a problem!

5. Personalised teaching style: A good English home tutor can provide a customised lesson plan to tackle problem topics, something that cannot be done in a classroom or tuition centre.

6. 1-to-1 help: Students learn English at their own pace and need not rush through topics that they have difficulties in.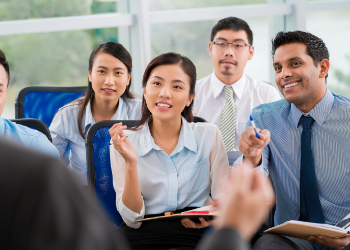 View our impressive tutor listings
How much do English lessons cost?
The average hourly fees for English lessons ranges from $20 per hour to $120 per hour, depending on the tutor's credentials, experience and the level to teach.
Tutor Type

Pri 1-3
IGCSE 1-3

Pri 4-6
IGCSE 4-6

Sec 1-2
IGCSE 7-8

Sec 3-4
IGCSE 9-10

JC Year 1
IB Year 1

JC Year 2
IB Year 2

Poly Student

$20 - $25

$20 - $25

$25 - $30

$25 - $30

NA

NA

Undergrad

$25 - $30

$25 - $30

$30 - $35

$30 - $35

$40 - $50

$40 - $50

Part-Time Tutor

$25 - $30

$30 - $35

$35 - $40

$35 - $40

$40 - $50

$45 - $60

Full-Time Tutor

$30 - $35

$35 - $40

$35 - $40

$40 - $50

$50 - $60

$60 - $70

Teachers

$45 - $50

$50 - $70

$50 - $60

$60 - $70

$80 - $100

$90 - $120
For Integrated Programme or Special Needs students, rates are higher due to a higher level of learning that the tutor is required to have.
How does Tutor City stand out from other agencies?

1. Impressive Database of the Best English Tutor Singapore
Recruiting the best English tuition teachers with rich teaching experiences who will do all it takes to ensure your child scores well in English from primary to JC levels, is what our agency strives to do all these years.
We provide a good English tutor to diagnose your child's weak points and work with them to master the subject. You can relax in the knowledge that your child will be able to surpass their peers and catch up in the school syllabus.
2. Personalised 1-to-1 Coaching
Having individual attention from your English tutor will ensure that your child clear all their doubts on problem areas. They will assess your child's understanding from time to time, explaining the vocabulary or grammar in different ways or using a more easy-to-understand method so they can master English quicker and more efficiently.
This individual approach to learning and attention your child receives cannot be obtained from tuition centres.

Don't waste any more time. Get a good English tuition tutor so as to avoid falling back any further.

"4 traits of a good English tutor, what you should look out for"
Building a strong foundation in English

We believe that building a strong foundation of English should start young so that students will be able to cope with the growing demands of all the subjects which are also based on English language. Being well-versed in English and an excellence communicator will be beneficial in boosting future career prospects. Be it English tuition for primary level, english tuition for secondary school level, O level English Tuition, or IP english tuition, our agency is able to cater to all your requests.

There are several components in primary and secondary levels such as oral, reading comprehension, composition which many students find difficult in coping. Getting an experienced English tutor to cover past PSLE English Oral topics to tackle the Primary 6 English oral passage is one solution. Our agency has the best PSLE English tutor Singapore with deep knowledge of the MOE exam criterias and can assist your child to boost his confidence in taking the exam. English Tuition for PSLE is therefore one of the most commonly requested subject for parents who have primary school children.

Moving on to secondary level, students and parents would then face this question: How to ace O level English? Fret not! Our experienced English tutors conduct english class in singapore and privately in students' homes too. Our tutors provide English tution for secondary school students at reasonable rates and you won't have difficulty answering this question: How to find English tuition near me.

Learn English in Singapore at these levels:
Kindergarten / Pre-school English

Primary English & PSLE English

Secondary, 'O' level, IGCSE English & Literature

IB English, Language Arts, English Literature

General Paper (GP) at 'A' levels

Conversational and Business English
Are you ready to get a private english tutor for your child? Fill in the online form now!
How do I improve my essay writing?

Many students struggle on essay-writing as they progress to higher levels in Secondary, Junior College or IB. A well-written essay can mean the difference between an A or a lower grade. Here are 6 tips on how to improve your essay-writing skills:

1. Write an Outline in point form
This help you link up your ideas, concepts in your head so you can organise your essay.
Or you can use a diagram and branch out from the main topic.

2. Make A Key Statement
Tell readers the gist of your essay. This can include the main ideas of your essay or elaboration of your topic. Eg: "I seek to analyse the impact of Covid-19 on oil prices"

3. Write the introduction paragraph
Attract the reader's attention! Make the reader want to read on. Use a shocking statement, a quote or summary of your topic.

4. Write the body
Each paragraph will have the same structure - write one of your main ideas as the introductory sentence, then add the supporting statistics or argument.

5. Conclusion
Provide a closure. This paragraph should be 3-5 sentences that summarises your main ideas and perspective.

6. Review the essay
Refine the small details. Check for grammar and spelling mistakes. Make sure that all your ideas flow smoothly and connects well with one another.
"The Best 6 Tips on Writing A Good Essay"

Tutor City: #1 Singapore English Home Tuition Agency

As technology advanced, social media has become part of our daily lives. In Singapore, students are highly exposed and influenced to the use of Singlish through internet. Singlish is widely used by many people to communicate in emails or mobile devices. Thus, the use of informal English would lead to great confusion to the younger generation. How to learn English more effectively, one might ask?

In order to excel and score well in English language, Standard English is best learned by regular writing and speaking. Hence it is important to rectify the improper use of English and enhance the use of Standard English. This can be done by engaging a English home tutor to provide proper guidance in speaking, pronunciation and writing, as well as in grammar, comprehension, vocabulary and spelling. In addition, our tutor will aid the students to improve in their communication skills through speaking of proper English.

English home tuition serves to provide 100% focus attention to the student's weaknesses and tailored the lessons to strengthen his/her weaker component. Students will be taught the proper expression of language, appropriate grammar usage, widening of vocabulary, spelling exercise, right writing habit and improve on comprehension and communication skills.

Being proficient in Standard English will have an advantage over others not only in personal life but to get ahead in the globalised world. Tutor City provides the best home tuition Singapore specialising in English for you.

Contact Tutor City today to enquire more on English home tuition now!