Find Experienced Geography Tutors To Ace Your Geography Exams!
The place of Geography in MOE's education roadmap

Geography is introduced to students at secondary one. Many students find the subject dreary as it requires lots of memorisation on vast information. Hence, they do not perform well in this subject. In fact, Geography is an important subject that focus on physical earth and socio-environmental issues happen in various part of the world. It also involves the study of lands, inhabitants and phenomena occur on earth.

It is crucial to build a strong foundation as early as secondary one to prepare students to identify and understand the concepts well so that they can advance with academic success to higher levels of Geography in upper secondary and in JC.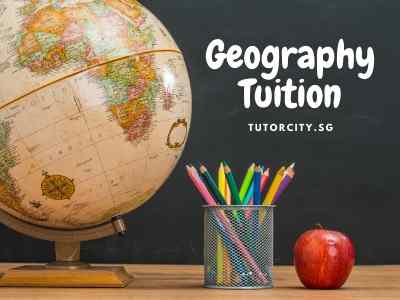 Need a geography tutor? Make a free request now!
Our solution - Private Geography Home Tuition helps your child navigate to an A!

1. Attention: Local Singaporean parents would prefer private geography home tuition over tuition centres as private tutors are able to focus their full attention on their child and customize the lesson plan in order to help him remember key geographical events and write better essays.

2. Convenience: Fretting over the question 'where to get geography tuition near me?' Private geography tutor singapore can provide one-to-one tuition or small group tuition in your house at your preferred time, saving you the commuting time and transport fees.

3. Customised resources: Good geography tutors can make question banks, answer sheets, use online resources to help boost your child's understanding of geography. The tutor can also provide and go through past year geography exam papers to better prepare for the O-level geography, A level geography or IB geography examination.

4. Study at own pace: In home tuition, your child can focus on learning geography at his own pace in the comfort of his own home.

5. Overcoming shyness: Your child can ask questions freely and do not need to fear being ridiculed by his or her classmates, thus learning more in each geography tuition class.
6. Making a dull subject livelier: A good geography tutor share personal life experiences and stories to make lesson fun and interesting.
How much do Geography tutors charge?
The average hourly fees for Geography lessons ranges from $30 per hour to $120 per hour, depending on the tutor's credentials, experience and the level to teach.

Tutor Type

Pri 1-3
IGCSE 1-3

Pri 4-6
IGCSE 4-6

Sec 1-2
IGCSE 7-8

Sec 3-4
IGCSE 9-10

JC Year 1
IB Year 1

JC Year 2
IB Year 2

Poly Student

$20 - $25

$20 - $25

$25 - $30

$25 - $30

NA

NA

Undergrad

$25 - $30

$25 - $30

$30 - $35

$30 - $35

$40 - $50

$40 - $50

Part-Time Tutor

$25 - $30

$30 - $35

$35 - $40

$35 - $40

$40 - $50

$45 - $60

Full-Time Tutor

$30 - $35

$35 - $40

$35 - $40

$40 - $50

$50 - $60

$60 - $70

Teachers

$45 - $50

$50 - $70

$50 - $60

$60 - $70

$80 - $100

$90 - $120
For Integrated Programme or Special Needs students, rates are higher due to a higher level of learning that the tutor is required to have.
Why choose Tutor City for Geography Home Tuition

1. Top notch pool of Geography tutors
Geography can be at times, a dry subject with thick textbooks to memorise and 'vomit' out onto long dreary essays. JC Geography is on a higher plane where students are expected to digest large volumes of data and apply geographical theories on case studies.
Tutor City has assembled a panel of outstanding Geography tuition teachers who are eager to help your child.
Our Geography private tutors are competent to equip students with the right geographical knowledge and share with them the exam skills and study techniques to comprehend data and apply appropriate answers to questions.

2. Customised learning approach

Tutor City is determined to help your child find the best geography tutor so they will not lose interest in the subject. Depending on the learning style of the students, our tutors will use different method in coaching the students to motivate them to grow interest in learning Geography. The Geography private tutor will ensure that students be fully understand the concepts by providing O level Geography questions and answers so that they can score well in examination.

There is no need to wait further. Get your child the help they need to ace the Geography exam now!
Get your geography tuition teacher today. See our impressive Geography tutor listings
Why learn Geography?

Tectonic plate movements, cloud shapes, soil erosion are some of the common topics in Geography O-level and A-level curriculum. Understanding these can be useful in weather forecasting or predicting when the next earthquake or tsunami is approaching so we can prepare for it. Doing well in Geography opens up more career paths for your child in later years too.

Tackling Geography requires more than rote memorization and regurgitating of facts and figures. Your child must devise ways to interpret and analyse lots of data and apply them to various scenarios and case studies.

With Tutor City's Geography tutors, you can be assured that we can properly guide your child on how to interpret graphs and take a critical view of the world's events. This will set your child for better grades and result in a shining career.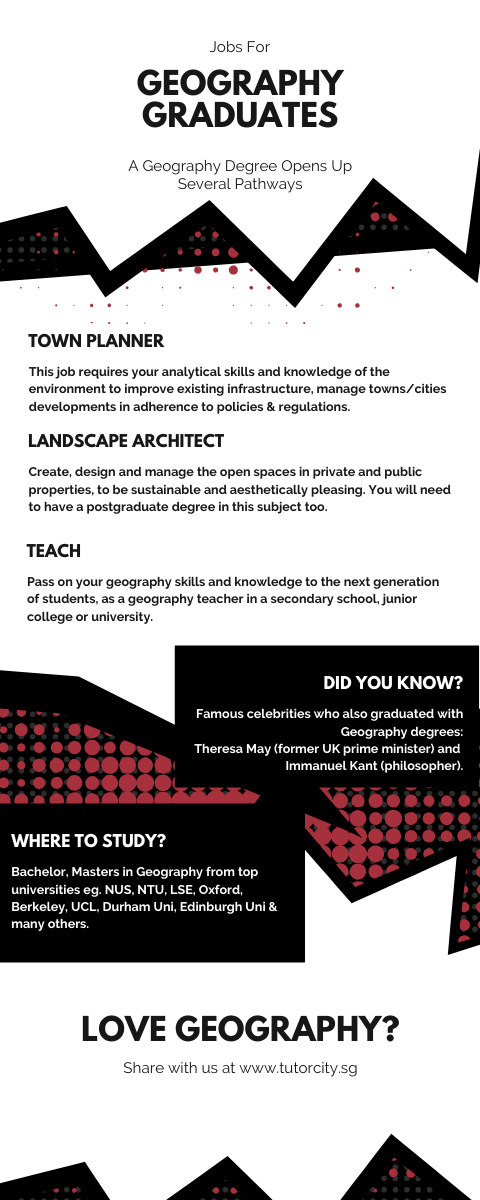 Embark on your Geography career. We will guide you along
Geography Home Tuition for Secondary, O-level, IB, IGCSE and Junior College (H1/H2 Geography)
In secondary levels, Geography private tuition enables students to receive the knowledge, analytical ability to understand the importance on the differences in physical and human phenomena occurring on earth. This helps in preparing students for O-levels Geography and to strengthen the foundation for attaining a higher level of Geography studies in JC where a good A level geography tutor will help immensely.

Geography is more complex at JC level. Geography private tuition allows students to apprehend geographical theories and interpret intricate materials at A-level standard. Students will learn the analytical skills and proper writing technique to support their arguments.

Tutor City's top-notch Geography tutors Singapore are ready and waiting to help them perform well. They have the latest resources such as Geography O level notes, H2 Geography notes, to improve your child's interest in the subject and excel in their exams.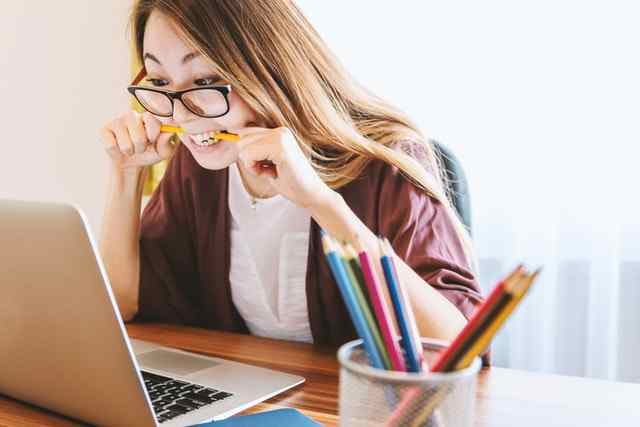 No Geography question can be too daunting with our top-notch Geography tutor
Tutor City: The #1 Geography Tuition Agency
Our tutors are determined to offer quality tutor services for the aim of ensuring that the students are able to deliver excellence results. With the help of our tutor, students are able to carry out research with ease and achieve the ability to pick up the right information to be a critical thinker.
We have a broad database of Geography private tutors with vast experience in teaching Geography and other humanities subjects such as pure Geography, combined Geography and History or Social Studies. Our Geography home tutors are qualified, committed and possess the skills and knowledge in teaching Geography for secondary, O-levels and Junior College (JC) H1/H2 Geography.

Contact Tutor City today for more information on Geography private tuition!