Finding a Primary School Tutor For Your Child?
Are you a parent who gives primary school tuition to your own kid after work no matter how tired you are?
Is your child disinterested in what you say and simply can't sit still?

In Singapore, the education system is demanding right from the start as children embark on their true education path at the early age of 6 years old. Primary school students are exposed to arduous challenges and tremendous stress as they are introduced with stricter discipline and rules, longer school hours and a need to be more independent in various areas. It is therefore important to build a strong foundation and introduce the right learning habits right at the beginning.

Looking for a tutor for your primary school child? Request one now!
Primary school students have to cope with loads of contents, home works, tests and examinations from different subjects such as English, Mother Tongue, Mathematics and Science. As they advance to upper primary level, primary school students will be introduced to subject-based banding, which is a refinement of the streaming process. Subject-based banding aims at catering to different abilities of individual, tuning students to learn at their own pace and capabilities. In addition to that, the aim of Singapore education system not only focus on book-based theories, but also students who are problem-focused.

All these factors will bring significantly high level of stress and tension to both parents and children. Thus, it is essential to ease your child's education journey and prepare them the challenges they might face in the future. Moreover, MOE has just implemented a new PSLE grading system starting from 2021.

Private Primary school tuition can help your kid in many ways

1. Wide tutor selection: Choose from our big database pool of qualified primary school teachers and private tutors. Our primary tuition teachers are extremely well-versed with the MOE syllabus and exam formats for Primary 1 to Primary 6.

2. Overcoming shyness: In a private home tuition setting, your child will be less shy about asking questions to clarify doubts as compared to a school situation where they fear of being ridiculed by their primary classmates.

3. Explanations & exam papers: Good primary school tuition teachers explain difficult concepts, vocabulary in the easiest way and provide notes or past year exampapers.

4. Flexibility in timings: You can set the days and time according to your child's schedule. Kids have many CCA, supplementary lessons, enrichment to plan for.

5. Customised Lessons: A good primary school home tutor Singapore can identify weak areas and provide a customised lesson plan, something that cannot be done in a classroom or tuition centre.

6. No commuting needed: A primary school home tutor teach in your place, no matter where it is, thus saving you precious time in commuting. You have more time to spend with your child for other things.

Get specialist Primary school tutors to help your child here
Tutor City can get the best primary home tutor for you

Tutor City is a reputable and established Singapore tuition agency and we are determined to provide the best and most suitable tutor to relieve parents and students of the stress they faced from the academic challenges in school. Given the pressure arising from the competitive environment, students have to cope with peer pressure, school home works, tests, examination and co-curricular activities.

Tutor City strongly believe that it is essential to engage a private primary school tutor to facilitate your child's learning. Our primary school home tutor will help to strengthen the academic basic, at the same time, use effective teaching methods to involve the child's learning, make him/her feel motivated. This is crucial in developing their interest and excel in their studies.

We have a wide database of experienced and dedicated primary school home tutors who are well qualified and proficient in providing primary school home tuition for subjects such as English, Mathematics, Science, Chinese, Malay, Tamil and Hindi home tuition for primary school students.
Subjects our tutors cover:
1. English
2. Creative Writing
3. Phonics
4. Chinese, Malay, Tamil, Hindi, Punjabi
5. Mathematics
6. Science
7. Art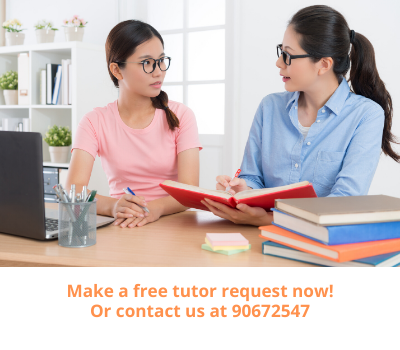 The benefits of engaging primary school private tuition from Tutor City

1. 1-to-1 tuition at your preferred location

Students are able to focus and given the 1-to-1 attention from the private tutor. They will not be distract and reserved in asking questions as compared to those receiving tuition in a group environment.

At the comfort of your home, our primary school private tutor are flexible in accommodating to your desired date and time for the tuition lessons, even on school holidays or term breaks. Your child will advance further as his/her is ahead of the class. You can save money, time and the hassle of travelling to and fro the tuition venue.

2. Develop a learning program for each student

The best way to help your child cope with the demanding curriculum in school and to outshine their peers is to receive primary school private tuition. Our primary school private tutor will access the student's learning style and ability and can develop a learning program according to the strengths and weaknesses of each student. The tutor will correct mistakes, clear all doubts the students have on the topics learned in school and impart critical thinking skills to the students. The tutor will also teach ahead of the class so as to prepare the child before the introduction of every new topic in school.

In this way, your child will attain greater understanding of the curriculum and will feel motivated to move on to aim for higher scores. Home tuition provides the child with a greater sense of confidence and competency at schools.

3. Parents can track their child's performance

The tutor will monitor and update parents of their child's progress regularly. Parents are free to share their concerns with the tutor without hesitation. At any point of time, parents are able to cancel and request for new tutors if there is a need to.

4. Our tutor will provide proper guidance to your child to develop and maintain good study habits

Many working parents are too occupied to guide their child with his/her homework and school assignments. Tutor City strongly believed that good learning habits should start early. Our dedicated tutor will provide proper guidance to ensure that your child will attain the good study habits and receive the appropriate learning method.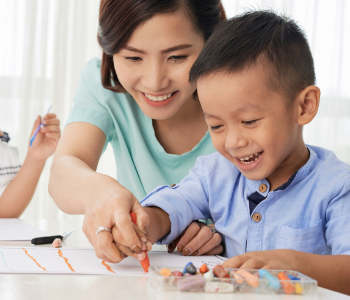 We will take the stress off you! Let us know ASAP!
How much do primary school tutors charge?
The average hourly fees for primary tuition ranges from $20 per hour to $70 per hour, depending on the tutor's credentials, experience and the level to teach.

Tutor Type

Pri 1-3
IGCSE 1-3

Pri 4-6
IGCSE 4-6

Sec 1-2
IGCSE 7-8

Sec 3-4
IGCSE 9-10

JC Year 1
IB Year 1

JC Year 2
IB Year 2

Poly Student

$20 - $25

$20 - $25

$25 - $30

$25 - $30

NA

NA

Undergrad

$25 - $30

$25 - $30

$30 - $35

$30 - $35

$40 - $50

$40 - $50

Part-Time Tutor

$25 - $30

$30 - $35

$35 - $40

$35 - $40

$40 - $50

$45 - $60

Full-Time Tutor

$30 - $35

$35 - $40

$35 - $40

$40 - $50

$50 - $60

$60 - $70

Teachers

$45 - $50

$50 - $70

$50 - $60

$60 - $70

$80 - $100

$90 - $120
For Integrated Programme or Special Needs students, rates are higher due to a higher level of learning that the tutor is required to have.
Tutor City: #1 Primary School Tuition Agency

If you are thinking of getting your child in a tuition centre, then we would advise you to reconsider. 1-to-1 tuition provides the best value for money and ensure that your child receive the best help needed to ace the primary school exams. Private primary tuition is especially helpful for kids who are very active and easily distracted in a group tuition.

A good primary school tutor gives your child a competitive edge over their peers and helps them cope with the challenging curriculum. Our dedicated tutors can provide 1-to-1 tuition or small group tuition in your house, at your preferred time.

Tutor City is able to assist you by offering experienced and well qualified primary school home tutor to ensure that your child will receive an enriching learning journey. No problem is too difficult to resolve with our home tutors at your child's side.

Contact Tutor City today to enquire more on primary school home tuition!