Ace the Science exams with our qualifed Science Home Tutors!
Learning Science in School

Science is one of the compulsory subject in Singapore starting from Primary level. At Secondary level, students are required to take combined or pure sciences where they have to sit for the O level examinations. There is wide variety of occupations that requires a deep knowledge and expertise on science, especially in Engineering, Medicine, Biological science, Chemistry etc.
In school, it is difficult for your child to focus amid the chaotic classroom environment. Failing to grasp a science formula before moving on to the next topic lead to more problems later on. Teachers often don't have the time to focus on each student's issue as they have to take care of the majority instead. This is frustrating for your child and often lead to bad grades.
How much do science tutors charge?
The average hourly fees for science tuition ranges from $20 per hour to $70 per hour, depending on the tutor's credentials, experience and the level to teach.
Tuition Rates
Per Hour

Part-Time
tutors 1

Full-Time
tutors

Ex/Current
Teachers

Pre-School

$15 - $25

$25 - $40

$40 - $50

Primary / PYP

$20 - $30

$30 - $40

$50 - $70

Secondary / MYP

$25 - $40

$40 - $50

$60 - $90

JC / IB DP

$40 - $60

$60 - $80

$90 - $130

Degree & Diploma

$50 - $60

$60 - $80

$90 - $120

Music / Piano 2

$30 - $40

$50 - $60

$60 - $70

Adult Language 3

$40 - $50

$50 - $60

$70 - $80
1. Includes students in polytechnics, universities and graduates tutoring part-time.
2. Either 45 min or 1 hour lessons. See our music page for details.
3. Language proficiency range from basic to advanced so rates will be quoted upon knowing each learner's needs.
4. For Special Needs education, rates are higher due to specific training and certifications which tutors need to have.

Need a science tutor urgently? Send a request now
Private Science Tuition is the answer to your child's troubles!

1. Customised lesson plans: Having 1-to-1 Science tuition as compared to science learning centre is much more beneficial as home tutors are able to focus their full attention on your child and customize the lesson plan in order to help him or her grasp the science theorems and formulas.

2. Time Saving: Dedicated science tutor singapore can provide tuition in your house at your preferred time, saving you the commuting time which can be spent on other activities.

3. Assessment books and materials resources: Good science tutor singapore can make question banks, data booklets, use online resources to help further your child's understanding of science. The tutor can also provide and go through past year science exampapers to better prepare for the O-level or PSLE Science examination.

4. Learning at own pace: In a home setting, there is no pressure to rush through topics and your child can focus on learning science at his own pace.

5. Overcoming fear: Your child is free to ask any questions without fear of being ridiculed by his or her classmates, thus learning more in every primary science tuition or secondary science tuition singapore session.
No Science question can be too difficult with our tutor at your child's side. Find one now!

"4 traits of a good science tutor, what you should look out for"
Tutor City's mission is to help your child improve in Science
1. The Crème de la Crème of Science tutor Singapore
Our impressive list of tutors are most eager to help your child gain knowledge and boost his/her science grades.
They will help your child by sharing their personal experiences and life stories on how science can have a positive impact on their education and careers, such as pursuing a medical profession, researcher or engineers.

2. Undivided Attention
To improve science, you will need a tutor who can offer their undivided attention and focus on your child's weak topics, hand-hold him along the way until proper understanding of science concepts are achieved. We cannot emphasize any more on the effectiveness of private science tuition compared to science tuition centres who conduct group tuition.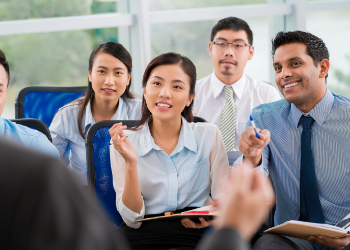 If your child is weak in Science, wait no further! View our science tutor database
Science tutor for PSLE, O level, A level, IGCSE, IB

Levels & subjects which our tutors cover:
1. Primary Science, PSLE science, Lower Secondary Science.
2. 'O' & 'N' level Physics, Chemistry, Biology and Combined Science
3. 'A' levels Physics, Chemistry, Biology
4. IGCSE Grade 1-10 Science and IB Physics, Chemistry, Biology
For Singapore's youth, it is imperative to build a solid foundation in sciences so as to increase his range of career options later on in life. In Secondary and JC level, there has been an increase in the science streams where students are choosing Physics, Chemistry or Biology as their core subjects.
Tip of the day! 7 ways to help your child score in Primary school science
Tutor City: #1 Best Science Tuition Singapore

We are the most popularly searched science tuition agency in Singapore for helping many parents to engage science tuition teachers for their children. Tutor City understand the importance of having the best science coaches so we verify their certificates and record feedback about their performances in our database. We value your child's science education and our coordinators strive to place the best science home tutors to you so as to improve your child's grades most effectively.

With this increase in specialist science streams, science home tuition in Singapore is seeing higher demand as parents want their children to get ahead and score well. Tutor City is the best science tuition agency in Singapore, with a large database of top Science tutors and MOE teachers. Our services include primary science tuition, secondary science tuition, junior college science tuition and igcse science tuition.

We will provide a list of recommended science tutors within 24 hours to kickstart your child's improvement.
Read also:
A Singaporean Parent's Guide to buying Science Assessment books