Find A Secondary School Tutor To Improve From F9 to A1
Life in Secondary school Singapore

Secondary school is a crucial stage of life where teenagers need to make good decision on their own and achieve independence. They are always at odds with parents and do not want to be around them they way they used to. They will rebel and disobey teachers. No doubt, it is also a place where they create memories and build their lifetime friendship.

Singapore's education system is highly demanding and competitive. Secondary education is important as this is the path for taking the GCE 'O' level examination, which can determine where your child will progress to the next level - Junior college, Polytechnic or ITE. Hence, it causes tremendous stress and anxiety to both parents and children.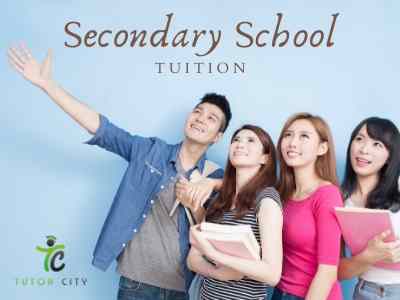 Need a tutor urgently? Call 90672547 or use our online form
Private Secondary school tuition can help your kid ace the O levels

1. Finding the right tutor: Choose from our big database pool of qualified secondary school teachers and private tutors. Our secondary tuition teachers are extremely well-versed with the MOE syllabus and exam formats for O level and N level.

2. Preventing fear of asking: In a private home tuition environment, your child will be encouraged to ask questions. Compared to a school situation, they usually will clam up when teachers ask if they have further questions where they fear of being ridiculed by their secondary classmates.

3. Explanations & resources: Good secondary school tuition teachers explain difficult concepts, vocabulary in the easiest way and provide notes or other schools' exampapers.

4. Flexibility in scheduling: You can set the days and time according to your child's school timetable. Secondary school have many CCA, supplementary lessons, enrichment classes to plan for, so private tuition can be arranged on free days.

5. Customised lesson plan: A good secondary school home tutor Singapore can identify weak areas and provide a customised lesson plan, something that cannot be done in a classroom or tuition centre.

6. Convenience: A secondary school home tutor teach in your home, thus saving you precious time and transport costs in commuting.

Let our tutors help! Dial 90672547 or use our online form
13-16 year-olds face many challenges

The level of difficulty of the 'O' levels are constantly increasing ever since Ministry of Education (MOE) collaborated with Cambridge in 2009. At the same time, secondary students have to manage up to eight to nine different subjects in school. Majority of the students might have problem coping with the overloading of home works, assignments, test, examinations and co-curricular activities. It is a challenge for students to stand out among the rest and gain competitive edge over their peers. The best and most effective way is to engage a secondary school home tutor to help your child acquire the necessary skills to take up the challenges ahead.

We all know that achieving good results for the O-level examinations will have a great impact on any Singaporean's future. The tutor you have really plays a huge part in your child's O-level results. This is where Tutor City can help you.

We have specialist tutors for every subject at affordable rates and at the comfort of your own home, no travelling needed thus saving time for your child. Our private tutors provide secondary tutoring for both lower and upper secondary levels.

Subjects our tutors cover:
English

Mother Tongue – Chinese, Malay, Tamil, Hindi, Punjabi

Lower Secondary Maths and Science

Elementary and Additional Maths (E maths, A Maths)

Physics, Chemistry, Biology

Combined Science

Combined Humanities

Geography

History

Literature

Social Studies

Principle of Accounts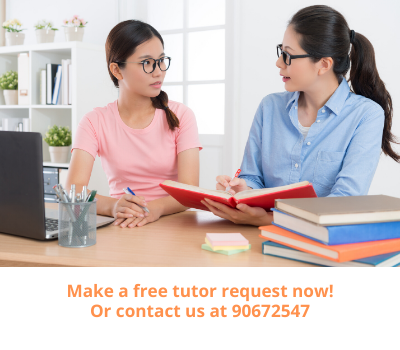 The benefits of engaging secondary school private tuition from Tutor City

Your child's future lies in the academic foundation his/her build in the four to five years spent in secondary school. Thus, it is significantly important to remain ahead of competition. The advantages of having secondary school home tuition are:-

1.With the advancement from primary school to secondary school, your child might face difficulty adapting to changes and overloading of contents in schools. To overcome this by having home tuition, your child will receive 1-to-1 attention from the tutor who will provide proper guidance and exam skills. Our tutor will identify your child's strengths and weakness and use effective teaching method to improve your child's weakness and maximize his/her strengths. Our private tuition will put focus on individual's in-dept subject learning to ensure that your child will fully understand the concepts and theories. All in all, our dedicated secondary school home tutor will uncover your child's abilities and extend his/her learning potential.

2.Having to cope and excel in 8 to 9 different subjects is not an easy task for your child. It is crucial to adopt effective time management and utilize time wisely since the learning pace of individual is different. Our secondary school private tutor provides accelerated learning techniques to aid your child to comprehend the topics instantly. The lesson are tailored based on individual's learning capabilities. They will be clear any doubts your child has and correct his/her mistakes. We believe that through proper guidance, you will gradually see a difference in your child's results.

3. Our experienced tutor will guide your child to help to strengthen his/her problem solving ability and to develop critical thinking skills. This lifelong learning skills come in handy for future endeavors in life beyond school.

4.Tutor City offers the best and most affordable tuition rates in Singapore. All our specialist private tutors are highly experienced, well qualified and committed in providing 1-to-1 private tuition for secondary school students in subjects such as English, Mother Tongue, A Maths, E Maths, Physics, Chemistry, Biology, Combined Science, Combined Humanities, Geography, History, Literature, Social Studies, Principle of Accounts, and many more.

How much do secondary school tutors charge?
The average hourly fees for secondary tuition ranges from $30 per hour to $80 per hour, depending on the tutor's credentials, experience and the level to teach.

Tutor Type

Pri 1-3
IGCSE 1-3

Pri 4-6
IGCSE 4-6

Sec 1-2
IGCSE 7-8

Sec 3-4
IGCSE 9-10

JC Year 1
IB Year 1

JC Year 2
IB Year 2

Poly Student

$20 - $25

$20 - $25

$25 - $30

$25 - $30

NA

NA

Undergrad

$25 - $30

$25 - $30

$30 - $35

$30 - $35

$40 - $50

$40 - $50

Part-Time Tutor

$25 - $30

$30 - $35

$35 - $40

$35 - $40

$40 - $50

$45 - $60

Full-Time Tutor

$30 - $35

$35 - $40

$35 - $40

$40 - $50

$50 - $60

$60 - $70

Teachers

$45 - $50

$50 - $70

$50 - $60

$60 - $70

$80 - $100

$90 - $120
For Integrated Programme or Special Needs students, rates are higher due to a higher level of learning that the tutor is required to have.
Contact us today to enquire more on Secondary School home tuition!