Find Reliable N-Level Tutors To Improve Your Grades
N Level education in Singapore

After the Primary School Leaving Examination (PSLE), students are place in different streams and secondary schools depending on their PSLE results. They could be in Normal (Academic), Normal (Technical), Express or Integrated Programme.

The General Certificate of Education (GCE) 'N' Level Examinations are conducted annually in Singapore. It is an examination taken after attaining four years of secondary education in the normal academic or normal technical stream.

Need an N-level tutor urgently? Send Your Request Now!
The 'N' Level Examinations is crucial in determining the student's path in continuing into secondary 5. Students who perform well in N Levels will be promoted to Secondary 5 and the GCE 'O' Level Examinations. Thus, the GCE 'N' Level Examinations is significantly important in carving out the student's future as it will have a great impact in the student's post-secondary education.
Private N level tuition can help your child sit for the exams

1. Get an experienced tutor: Select an N level tutor who is extremely familiar with the syllabus and focus all the help on your child.

2. Sharing of success stories: A good home tuition teacher can tell your child about other students who have succeeded academically to inspire your child too.

3. Relevant Materials: Good N level tutors singapore can give tips and shortcuts and provide notes / past year exampapers.

4. Flexible timings: Arrange tuition classes according to your child's busy schedule. Add more classes before the prelim or test to better prepare for it.

5. Customised learning style: A good N level tutor can identify weak areas and set the topics each lesson to resolve these doubts.

6. No commuting: A home tutor teach at your home, reducing time wasted in commuting and your child can focus on doing more homework or assessment books.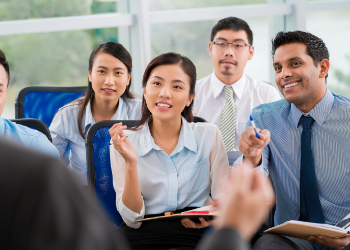 Let our tutors help! See what tutors we have
How much do N level tutors charge?
The average hourly fees for N level tuition ranges from $25 per hour to $70 per hour, depending on the tutor's credentials, experience and the level to teach.

Tutor Type

Pri 1-3
IGCSE 1-3

Pri 4-6
IGCSE 4-6

Sec 1-2
IGCSE 7-8

Sec 3-4
IGCSE 9-10

JC Year 1
IB Year 1

JC Year 2
IB Year 2

Poly Student

$20 - $25

$20 - $25

$25 - $30

$25 - $30

NA

NA

Undergrad

$25 - $30

$25 - $30

$30 - $35

$30 - $35

$40 - $50

$40 - $50

Part-Time Tutor

$25 - $30

$30 - $35

$35 - $40

$35 - $40

$40 - $50

$45 - $60

Full-Time Tutor

$30 - $35

$35 - $40

$35 - $40

$40 - $50

$50 - $60

$60 - $70

Teachers

$45 - $50

$50 - $70

$50 - $60

$60 - $70

$80 - $100

$90 - $120
For Integrated Programme or Special Needs students, rates are higher due to a higher level of learning that the tutor is required to have.
Why do you need a N Level tutor?

In schools, there are so many students in a class and every student learns at a different pace. Hence there is certain limitation for the school teachers to help each of the N Level students. Without proper guidance and consistency in revision, students might struggle in catching up with new topics the following day.

In order to have a better understanding of the syllabus at deeper levels, to better prepare N Level students for examinations and to achieve good results, we strongly advise students to begin tuition as early as possible, and not to delay till the last few months before 'N' Level Examinations. This will give the students ample time to sufficiently prepared for their exams and the improvements will be seen gradually.
We are here to help!

At Tutor City, we have a pool of highly experienced N Level tutors who are specialized in subjects such as English, Chinese, Malay, Tamil, Mathematics (Additional Maths and Elementary Maths) and Science (Physics/ Chemistry/ Biology), History, Geography, Combine Humanities, Social Studies, Literature, Principle of Accounts and design and technology etc.

Our home N level tutors are also proficient in SEAB N Level syllabus who will be able to tailor lessons according to the student's objectives, learning pace and style of learning.

Our flexible home N Level tutors are able to arrange 1-to-1 private tuition at your convenience, comfort and preferred schedule. They are dedicated to go extra mile to help students to be well-prepared and to obtain distinctions in their 'N' Level Examinations.

Tutor City believed that the key to success is to start N Level tuition early by getting an experienced, dedicated and qualified N Level tutor to assist you! Taking the right path today will lead to you to bright future.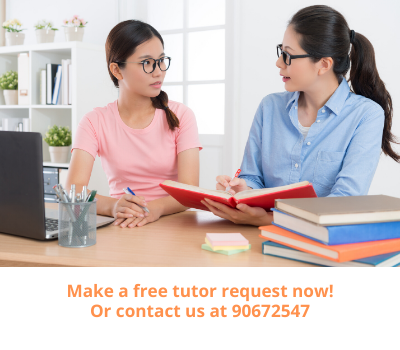 Tutor City: #1 N level Tuition Agency Singapore

Tutor City is a reputable Singapore tuition agency that has a big network of experienced N Level tutors familiar with SEAB N Level syllabus. Whether it is the full syllabus or just the normal technical subjects, our highly-experienced tutors are able to help you!

Having thousands of qualified tutors in our database, Tutor City is able to cater to everyone's budget based on your timings, tutor's race, experience and qualifications. Our N level tuition rates are very reasonable and we have new tutors joining our tuition agency on a daily basis.

We believe that our students' success depends on the quality of tuition provided by our N level tutors, helping them to achieve good grades and progress to the next stage of their academic careers.

Rest assured that Tutor City will strive to our best ability to get you the best N level tutors in Singapore.