Ace the Science exams with our qualifed Science Home Tutors!
Science is one of the compulsory subject in Singapore starting from Primary level. At Secondary level, students are required to take combined or pure sciences where they have to sit for the O level examinations. There is wide variety of occupations that requires a deep knowledge and expertise on science, especially in Engineering, Medicine, Biological science, Chemistry etc.
In school, it is difficult for your child to focus amid the chaotic classroom environment. Failing to grasp a science formula before moving on to the next topic lead to more problems later on. Teachers often don't have the time to focus on each student's issue as they have to take care of the majority instead. This is frustrating for your child and often lead to bad grades.
How much do science tutors charge?
The average hourly fees for science tuition ranges from $20 per hour to $70 per hour, depending on the tutor's credentials, experience and the level to teach.
Tuition Rates
Per Hour

Part-Time
tutors 1

Full-Time
tutors

Ex/Current
Teachers

Pre-School

$15 - $25

$25 - $40

$40 - $50

Primary / PYP

$20 - $30

$30 - $40

$50 - $70

Secondary / MYP

$25 - $40

$40 - $50

$60 - $90

JC / IB DP

$40 - $60

$60 - $80

$90 - $130

Degree & Diploma

$50 - $60

$60 - $80

$90 - $120

Music / Piano 2

$30 - $40

$50 - $60

$60 - $70

Adult Language 3

$40 - $50

$50 - $60

$70 - $80
1. Includes students in polytechnics, universities and graduates tutoring part-time.
2. Either 45 min or 1 hour lessons. See our music page for details.
3. Language proficiency range from basic to advanced so rates will be quoted upon knowing each learner's needs.
4. For Special Needs education, rates are higher due to specific training and certifications which tutors need to have.

Need a science tutor urgently? Send a request now
Common Challenges Faced By Students Of Science In Singapore

Tutor City has been recommend tutors specialising in Science for a long time now, and we understand the various challenges students face. We have noticed the same patterns over time and gained insight into students' problems when it comes to this subject.

That is why our tutors devise the curriculum in such a way that it aids students in overcoming challenges in Science. They will learn from our qualified tutors and get the best results in no time. Here are some of the most common challenges students face that we help them overcome:

Difficulty in memorizing and applying scientific concepts

Poor understanding of concepts from Physics, Chemistry, and Biology and Primary level Science

Difficulty in performing scientific calculations

Poor planning and conduct of science experiments

Challenges with analyzing and interpreting scientific data

Overwhelmed by the volume of laws and rules and their application to scientific equations and calculations

Struggle using science concepts and models to solve problems and understand concepts

Difficulty in using scientific reasoning to evaluate real-world problems

Inefficient time management during the examination

Difficulty in understanding how to use the data booklet
Almost all students in Singapore face some of these challenges when it comes to Science. Our tutors will first gauge the student's weaknesses and then devise their tutoring to overcome those weaknesses. You can count on us to help students overcome all challenges that come with studying Science.

By the end of the tuitions, students will be well-prepared and well-equipped to handle their science examinations. They will receive fantastic grades in no time.
Private Science Tuition is the answer to your child's troubles!

1. Customised lesson plans: Having 1-to-1 Science tuition as compared to science learning centre is much more beneficial as home tutors are able to focus their full attention on your child and customize the lesson plan in order to help him or her grasp the science theorems and formulas.

2. Time Saving: Dedicated science tutor singapore can provide tuition in your house at your preferred time, saving you the commuting time which can be spent on other activities.

3. Assessment books and materials resources: Good science tutor singapore can make question banks, data booklets, use online resources to help further your child's understanding of science. The tutor can also provide and go through past year science exampapers to better prepare for the O-level or PSLE Science examination.

4. Learning at own pace: In a home setting, there is no pressure to rush through topics and your child can focus on learning science at his own pace.

5. Overcoming fear: Your child is free to ask any questions without fear of being ridiculed by his or her classmates, thus learning more in every primary science tuition or secondary science tuition singapore session.
No Science question can be too difficult with our tutor at your child's side. Find one now!
Levels Of Science Tuition

Tutor City believes in providing a full range of science tuition solutions. That is why we have expert tutors for every level of Science. Here are all the levels of science tuition we provide:

Primary

Secondary

JC

IGCSE/International

IBDP
Students studying at any of these levels can join Tutor City's science tuition and see a significant improvement in their results. Our team of highly qualified teachers offers the best tuition for these levels.
What To Expect From Tutor City's Science Tuition

You should always set expectations for the kind of tutoring service you want. Setting these expectations will help you better understand what your child needs. At Tutor city, we try our best to meet all student's and parents' expectations so you can benefit from the best science tuition.

Here are all the expectations Tutor City aims to fulfill with its science tuition:

Individual lessons with students receiving undivided attention

Access to learning materials such as notes and past papers

Customized tuition set according to your schedule

Breaking down of complex topics into simple ones

In-depth explanation and tips to ace the exam

Learn from the best tutors from the comfort of your home

Enhanced interest in Science

Achieve the grades you desire

You can select from our pool of thousands of qualified teachers
We will meet all these expectations with our science tuition so students can learn in the best way possible. Everything will be set according to the pace and schedule of students so they can benefit the most. With consistent hard work, you will notice a significant improvement in results and grades.

The teaching style and schedule will be customized to fit the student's needs. We are student-oriented, and that is why we leave no stone unturned to provide the best tutoring service.
Tutor City's mission is to help your child improve in Science
1. The Crème de la Crème of Science tutor Singapore
Our impressive list of tutors are most eager to help your child gain knowledge and boost his/her science grades.
They will help your child by sharing their personal experiences and life stories on how science can have a positive impact on their education and careers, such as pursuing a medical profession, researcher or engineers.

2. Undivided Attention
To improve science, you will need a tutor who can offer their undivided attention and focus on your child's weak topics, hand-hold him along the way until proper understanding of science concepts are achieved. We cannot emphasize any more on the effectiveness of private science tuition compared to science tuition centres who conduct group tuition.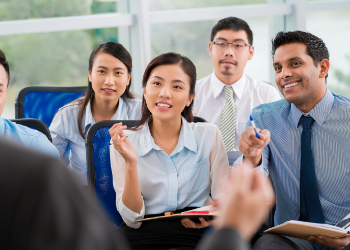 If your child is weak in Science, wait no further! View our science tutor database
Topics Covered By Tutor City's Science Tuition

Here are some of the Primary School Science topics we cover:

Diversity of materials

Diversity of living and non-living things

Cycles in matter and water

Cycles in plants and animals

Plant system

Human system

Cell system

Interaction of forces

Electrical system

Interactions within the environment

Energy conversion

Energy forms and uses

And much more
Here are some of the Secondary School/IGCSE Science topics we cover:

Thermal physics

Measurement

Waves

Newtonian mechanics

Electricity and magnetism

Atomic structure and stoichiometry

Experimental chemistry

Periodicity

Chemistry of reactions

Atmosphere

Cell structure and organization

Principles of biology

Organic chemistry

Maintenance and regulation of life processes

Transport in humans and flowering plants

Nutrition and humans and plants

Reproduction

Continuity of life

Organisms and their environment

Molecular genetics

And much more
Here are some of the IBDP/JC H1/H2 Science topics we cover:

Genetics and inheritance

The cell and biomolecules of life

Energy and equilibrium

Infectious diseases

Biological evolution

Impact of climate change on animals and plants

Chemical bonding

Atomic structure

Thermodynamics

Kinetics

Chemical equilibria

Gaseous state

Electrochemistry

Periodic table

Chemistry of aqueous solutions

Measurement

And much more
Here are some of the IBDP/JC SL/HL Science topics we cover:

Evolution and biodiversity

Photosynthesis

Cell respiration

Cell and molecular biology

Human physiology

Plant biology

Metabolism

Imaging

Animal physiology

Astrophysics

Biotechnology and bioinformatics

Atomic structure

Neurobiology and behavior

Waves

Electricity

Chemical bonding and structure

Ecology and conservation

Redox processes

Medicinal chemistry

Quantum and nuclear physics

Fields

Relativity

Circular motion and gravitation

And much more
Skills Taught By Science Tutors At Tutor City

Academic knowledge is just one aspect of excelling in a science examination. You also need to have the right skills to attempt the exam if you want to have the best grade. That is why our tutors focus on cultivating and strengthening these skills so students can benefit from the best results.

Here are some of the most important skills every science student needs to cultivate that we focus on:

Building a strong base of basic scientific concepts

Interpreting questions accurately

Identification of concepts and their application to the question

Balancing of equations

Construction of equations

Tips and tricks to memorize scientific concepts

Sequential and clear workings of scientific calculations

Effective time management strategies

Interpreting data and finding patterns and trends

Efficient use of the data booklet provided

Clear and concise procedures of science experiments
Without these skills, students will not excel in their examinations. Throughout our tutoring sessions, our tutors will help students cultivate these skills so they can be adequately prepared for their examinations.
Qualities To Look For In A Science Tutor

To help you narrow your search, here are some essential qualities you should look for in a science tutor:

1. Experience

Tutors providing science tuition need to have a few years of experience teaching at the same level. It shows that they have the capability to help students excel at that level. That is why experience is the first thing you should look for when finding the right tutor for your child.

With experience comes expertise, and such tutors will make sure that students don't make common mistakes in their examinations. At Tutor City, we recommend tutors that have years of teaching experience of a similar level. You can count on us to provide the best recommendation so you can choose a tutor that best fits your child's needs.

2. Ability To Spot Weaknesses

The best science tutors understand the challenges students face. They also use the tutoring sessions to understand the weaknesses of the student in the subject. Once they recognize these weaknesses, they can devise a schedule that helps students overcome their weaknesses.

At Tutor City, we have incredibly experienced science tutors. They easily spot weaknesses of the students and help them improve. You will notice a significant improvement in results in no time.

3. Access To Additional Learning Resources

Our tutors have years of experience in conducting science tuition. Over the years, they have collected additional learning materials from the top schools in Singapore. These materials will aid students in their learning journey and help them improve their science examination results.

At Tutor City, we ensure that our recommendations include if the science tutor will be providing learning resources. It will allow you to make an informed decision so you can choose the right science tutor for your child.

"4 traits of a good science tutor, what you should look out for"
Tutor City: #1 Best Science Tuition Singapore

In Singapore's education system, students can either enroll in Arts, Science, or a Hybrid stream. If you want to go towards the Science stream, you will need to have a strong foundation of basic scientific concepts. That is why it is essential to take science tuition and enhance your grasp of scientific concepts.

Students wanting to enter high-paying degrees such as Engineering, Medicine, and Science will need to have an excellent result in science subjects. That is why you have to secure the highest grades initially, so you don't face any problems entering these degree programs. Expert science tuitions are a must to score excellent grades.

Besides that, Science has a lot of content and concepts that need to be memorized. Many students face problems in understanding these concepts and applying them to relevant questions. However, a science tuition service will ease these struggles so students can score well.

If you are planning to do Dentistry, Medicine, Computer Science, Biochemistry, Renaissance Engineering Program, or any other Science related subject, you will need to score well. It will make the application process easier, and you will get into the university of your choice in no time. So, if you are looking for the best science tuition in Singapore, contact us now.
Read also:
A Singaporean Parent's Guide to buying Science Assessment books
7 ways to help your child score in Primary school science